News
Thane City Pastors Seminar
Friday, 9th of December 2022
236
66
3806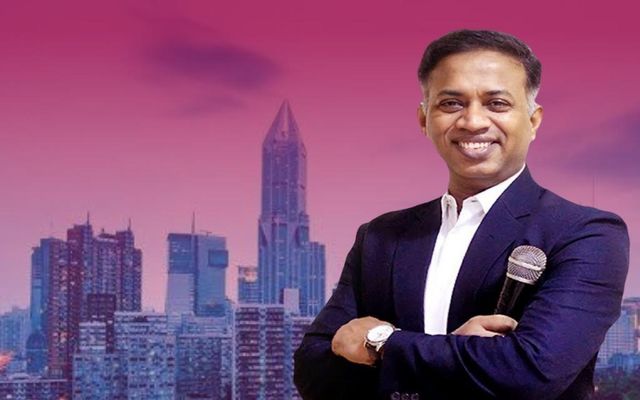 Pastor Michael was invited to preach at the Thane City Pastors Seminar on 8th December 2022. It was hosted at The Abundant Grace Fellowship Church venue which is pastored by Pastor Prakash Dalbanjan.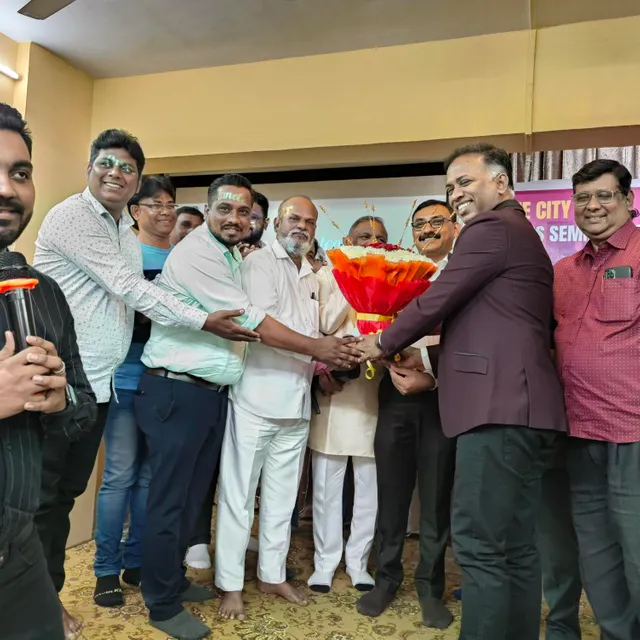 Pastor Michael felicitated at Thane Pastors Seminar
The goal of the seminar was to encourage and refresh men and women of God through solid Biblical exposition and through ministry of the Spirit.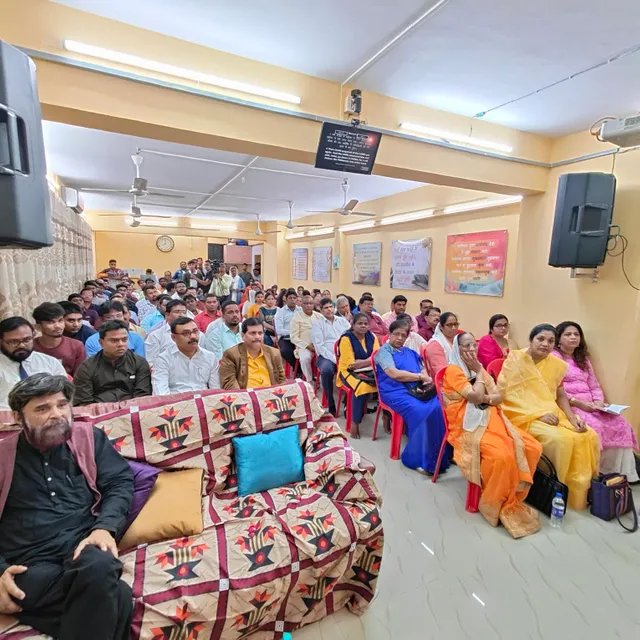 Pastors present at the seminar
The venue was full packed with Pastors and leaders even from as far as Pandharpur, Maharashtra attending the seminar.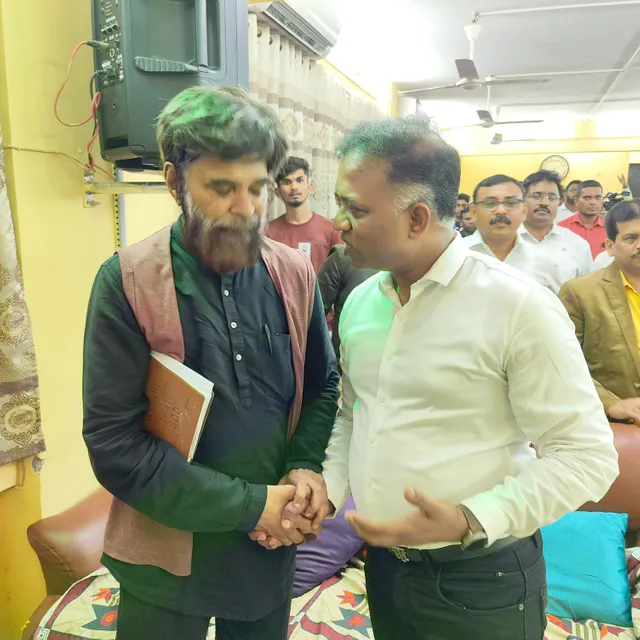 Pastor Michael with Robert Clements a newspaper columnist who writes a daily column, which has graced the pages of over 60 newspapers and magazines, from a daily column in the Khaleej Times, Dubai, the Morning Star, London, and in nearly every state in India, from The Statesman in Kolkata, to the Kashmir Times in Kashmir to the Trinity Mirror in Chennai.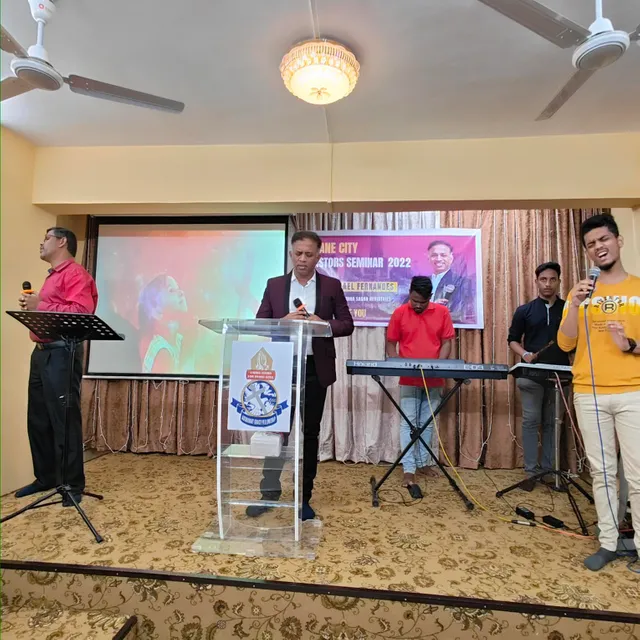 Worship time at Pastors Seminar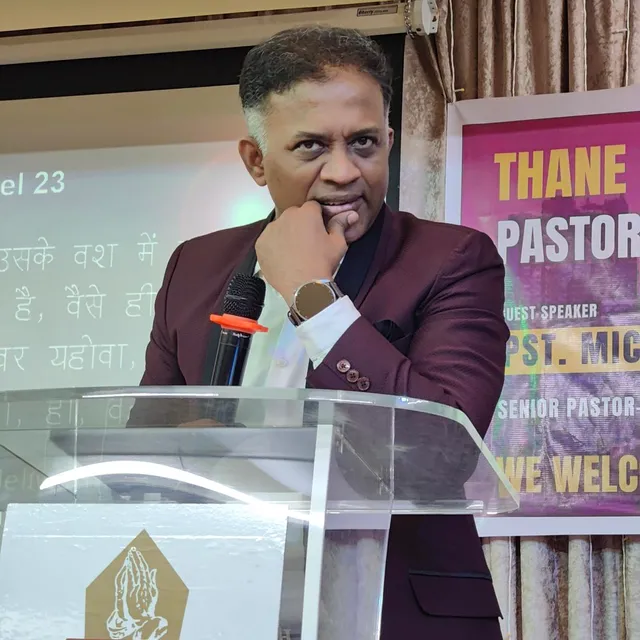 Pastor Michael sharing the Word of God
Pastor Michael shared a powerful word on
"How to Handle Betrayal in the Ministry"
. The Spirit of God moved powerfully even as the word was shared. Many pastors confirmed that this was indeed a 'now' word from the Lord for them.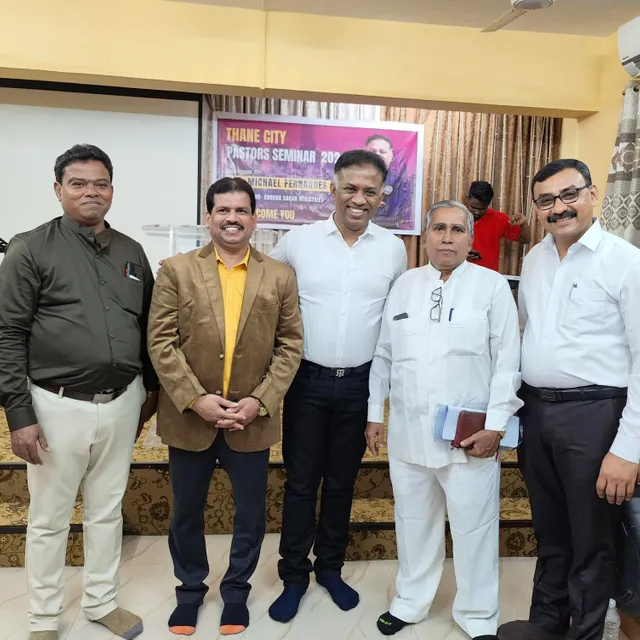 Through the use of technology we were able to live stream the seminar on the KSM Youtube Channel. You can listen to the full message here:
[Please share this with as many people as you can]
Pastor Michael then ministered prophetically to many Pastors with accuracy. Many also experienced a powerful deliverance in their life and ministry. Pastor Michael also released a prophetic word for Thane city and the nation of India.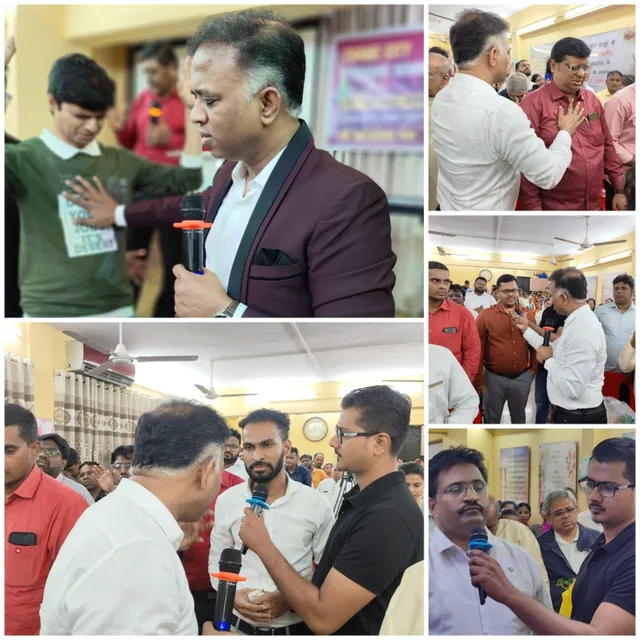 Please pray that this seminar would continue to impact churches in and around Thane city towards explosive Church growth.
➤