Bible Commentary
Chapter 5
Book / 29 / 1397 chapter - 5
750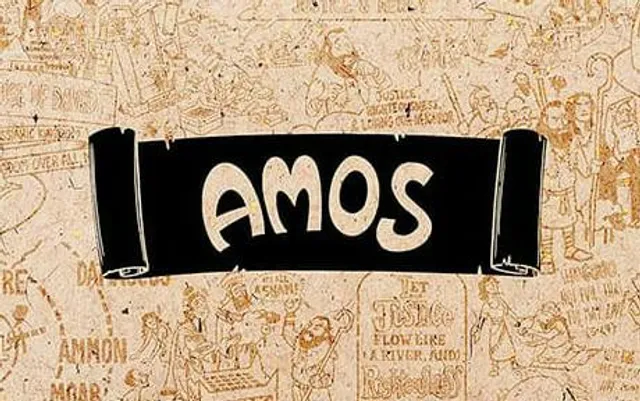 For thus says the Lord to the house of Israel: Seek Me [inquire for and of Me and require Me as you require food] and you shall live! (Amos 5:4 Amplified)
We are to seek the Lord as we need food. In other words, our seeking the Lord must overtake our desire for food. I believe this speaks of fasting and prayer.
He turns the shadow of death into morning (Amos 5:8)
Could this be a reference to raising the dead?
It is as if a man fled from a lion and a bear met him, or went into the house and leaned with his hand against the wall and a serpent bit him. (Amos 5:19)
Our modern-day expression would be,  from the frying pan into the fire
Skillful lamenters to wail: (Amos 5:16) 
Such were the type of lamenters present when the daughter of Jairus passed away. When Lord Jesus said, "she is sleeping" they laughed. One who is truly grieving cannot suddenly laugh. It shows they were paid to mourn.
Though you offer Me burnt offerings and your grain offerings, I will not accept them, Nor will I regard your fattened peace offerings. Take away from Me the noise of your songs, For I will not hear the melody of your stringed instruments.  But let justice run down like water, And righteousness like a mighty stream. (Amos 5:22-24)
When is it that our offerings and our worship is not acceptable to the Lord?
When we neglect justice and righteousness, it is then that our offerings and worship have no meaning before the Lord.
Take away from Me the noise of your songs,
For I will not hear the melody of your stringed instruments. (Amos 5:23)
When does our worship become mere noise in His ears? In other words, when do our attempts to give glory, honor, and praise to God start becoming annoying to Him?  
When we worship without love
"If I speak in the tongues of men and of angels, but have not love, I am a noisy gong or a clanging cymbal." (1 Corinthians 13:1) 
When we worship without our hearts in it
"Inasmuch as these people draw near with their mouths
And honor Me with their lips,
But have removed their hearts far from Me,
And their fear toward Me is taught by the commandment of men, (Isaiah 29:13)
[No] but [instead of bringing Me the appointed sacrifices] you carried about the tent of your king Sakkuth and Kaiwan [names for the gods of the planet Saturn], your images of your star-god which you made for yourselves [and you will do so again]. (Amos 5:26)
The Israelites worshipped fallen angels (often referred to as aliens) masquerading as Gods. They were in fact demons
[and you will do so again]
This is a prophetic word. Israel will again worship star-gods which are actually demons in disguise. They will do so in exchange for technology and other scientific advancements. Aliens (which are demons in disguise) will work with Israel. 
Previous
➤