Bible Commentary
Chapter 1
Book / 37 / 214 chapter - 1
1842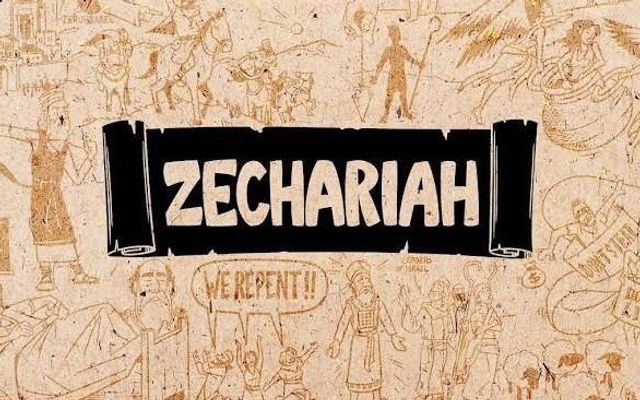 "Thus says the Lord of hosts: "Return to Me," says the Lord of hosts, "and I will return to you," says the Lord of hosts. (Zechariah 1:3)
Sometimes we wish God would make us return to Him, instead of wooing us to return out of our own choice. Nevertheless, God wants our freely given love, so He prompts us to choose Him and return to Him.
An elderly couple drove down the road in their car with a front bench seat. As they drove, the wife noticed that in many of the other cars with couples in the front seat, the woman sat close to the man as he drove. She asked her husband, "Why is it that we don't sit that close anymore?" He simply answered, "It wasn't me who moved." In the same way, If we feel we are far from God, he has not moved, we have moved.
And the man who stood among the myrtle trees answered and said, "These are the ones whom the Lord has sent to walk to and fro throughout the earth." (Zechariah 1:10)
The man who stood among the myrtle trees, is the Angel of the LORD (Zechariah 1:11), and is no doubt an Old Testament appearance of Jesus before His incarnation in Bethlehem.
So he answered me, "These are the horns that have scattered Judah, Israel, and Jerusalem." (Zechariah 1:19)
In the Scriptures, a "horn" is a symbol of power (whether on an altar, on an animal, or used figuratively),
Therefore, the four horns in this vision are four powers. These powers were to scatter (punish) Judah, Israel, and Jerusalem. The Gentile powers did the scattering. 
Judah, Israel, and Jerusalem (the city). Judah, the southern kingdom was scattered by the Gentile powers of Egypt and Babylon. With Israel, the northern kingdom, the scattering Gentile powers were Assyria and Syria.
Next
➤