Bible Commentary
Chapter 2
Book / 47 / 728 chapter - 2
727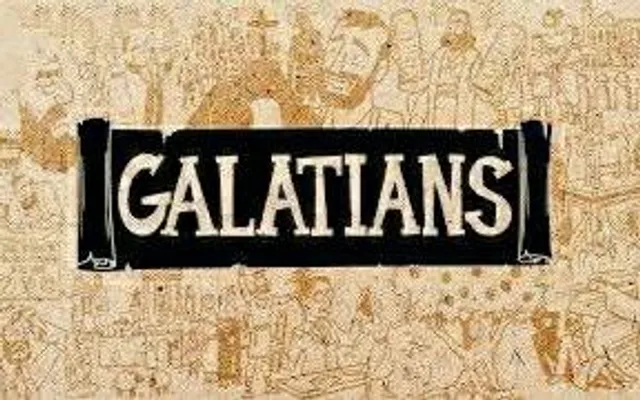 Paul's first trip to Jerusalem
Then after three years I went up to Jerusalem to see Peter, and remained with him fifteen days. But I saw none of the other apostles except James, the Lord's brother. (Galatians 1:18-19)
Paul's second trip to Jerusalem
Then after fourteen years I went up again to Jerusalem with Barnabas, and also took Titus with me.
Notice the words 'I went up again to Jerusalem' (Galatians 2:1)
And I went up by revelation (Galatians 2:2)
Paul did not go to Jerusalem at the instance of any man, he went to Jerusalem by the direction of the Lord.
But on the contrary, when they saw that the gospel for the uncircumcised had been committed to me, as the gospel for the circumcised was to Peter (Galatians 2:7)
Paul's main ministry was to Gentiles, and Peter's main ministry was to Jews. 
These distinctions were not absolute; each did minister to the other groups also.
How the Fear of Man Affects Leadership
11Now when Peter had come to Antioch, I withstood him to his face, because he was to be blamed; 12for before certain men came from James, he would eat with the Gentiles; but when they came, he withdrew and separated himself, fearing those who were of the circumcision. 13And the rest of the Jews also played the hypocrite with him, so that even Barnabas was carried away with their hypocrisy. 14But when I saw that they were not straightforward about the truth of the gospel, I said to Peter before them all, "If you, being a Jew, live in the manner of Gentiles and not as the Jews, why do you compel Gentiles to live as Jews? (Galatians 2:11-14)
The fear of man will make you to behave in a weird manner
Peter had known that God did not require Gentiles to come under the Law of Moses for salvation. He learned this from the vision God gave him in Acts 10:23. He learned this from the outpouring of the Holy Spirit upon the Gentiles who believed (apart from being circumcised!) in Acts 10:44-48. 
He learned this by the agreement of the other leaders of the church in Acts 11:1-18. Now, Peter turns back on all that he had known about the place of Gentiles in the church, and he treats uncircumcised Gentiles as if they are not saved at all.
When these men from James came, even Barnabas treated the Gentile Christians as if they were not Christians at all!  This is amazing because Barnabas was Paul's trusted friend and associate.  Barnabas stood beside Paul when he first met the apostles (Acts 9:27). Barnabas sought out Paul and brought him to Antioch to help with the ministry there (Acts 11:25). 
Acts 11:24 says of Barnabas, he was a good man, full of the Holy Spirit and of faith. Yet, Barnabas fails at this critical test also.
This shows what a heavy responsibility it is to be a leader.  When we go astray, others will often follow.  satan knew that if he could make Peter take the wrong path, so would many others.
➤