Bible Commentary
Chapter 3
Book / 59 / 772 chapter - 3
1023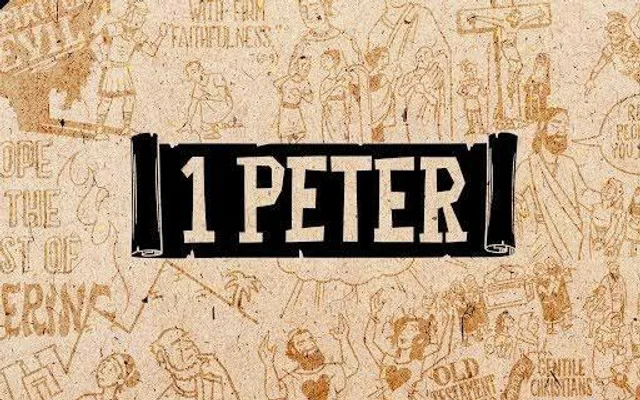 Wives, likewise, be submissive to your own husbands, that even if some do not obey the word, they, without a word, maybe won by the conduct of their wives, when they observe your chaste conduct accompanied by fear. (1 Peter 3:1-2)
Some said, "The power of personal example is stronger than any argument". This is why the bible says, wives can win their husbands to the Lord by their conduct. 
Now, I am aware that it is not easy considering some men and women are really blind even to see the good conduct of their spouses.
However, I encourage you to persist. Your ability to persist in the face of setbacks and disappointments is a true measure of your faith and belief in the word of God.
In the same way, you husbands must give honor to your wives. Treat your wife with understanding as you live together. She may be weaker than you are, but she is your equal partner in God's gift of new life. Treat her as you should so your prayers will not be hindered. (1 Peter 3:7 NLT)
While it is true that praying is one of the ways God has appointed to help us live the way we should (see Colossians 1:9–10). But at the same time, living right will also help us pray right.
I believe this scripture is not only applicable to men treating their wives right but also applies to women treating their husbands right. There has to be an effort to understand on both sides. This has the potential to ruin your spiritual impact or greatly influence your impact positively.
And the King will answer and say to them, 'Assuredly, I say to you, inasmuch as you did it to one of the least of these My brethren, you did it to Me.' (Matthew 25:40 NKJV)
Your relationship with your spouse also determines your spiritual growth.
Your relationship with your spouse also determines how far you will get in your walk with God.
Generally speaking, how you treat others determines your character and your relationship with God.
For the Scriptures say, "If you want to enjoy life and see many happy days, keep your tongue from speaking evil and your lips from telling lies. (1 Peter 3:10 NLT)
Enjoyment and fulfillment in life greatly depends on the integrity of your speech.
Confession:
I have been made righteous through the Blood of Jesus, hence the eyes of the Lord are on me and His ears are open to my prayers. (1 Peter 3:12)
➤