Bible Commentary
Chapter 1
Book / 62 / 511 chapter - 1
1464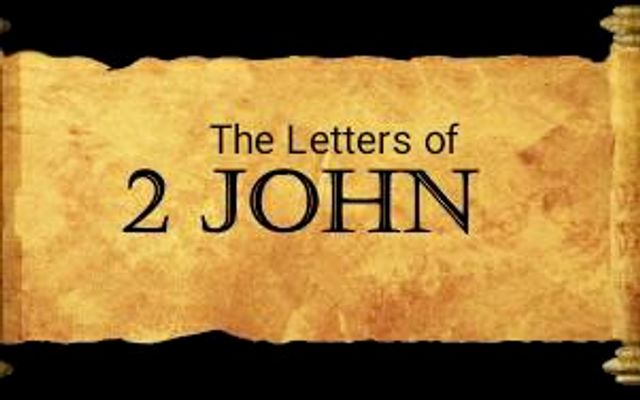 To the elect lady and her children, whom I love in truth, and not only I, but also all those who have known the truth (2 John 1)
The foundation of love must always be truth. Truth is the word of God. (John 17:17)
The Relationship Between "Love" and "Commandments"
This is love, that we walk according to His commandments (2 John 1:6)
1.Jesus keeps his Father's commandments and abides in his Father's love
"I have kept my Father's commandments and abide in his love." (John 15:10b)
2.Jesus keeps his Father's commandments so that the world will know Jesus loves his Father
"I do as the Father has commanded me, so that the world may know that I love the Father." (John 14:31)
3.If you love Jesus you will keep Jesus' commandments
"If you love me, you will keep my commandments." (John 14:15)
4.If you keep Jesus' commandments you will abide in Jesus' love
"If you keep my commandments, you will abide in my love. . ." (John 15:10a)
Whoever transgresses and does not abide in the doctrine of Christ does not have God. He who abides in the doctrine of Christ has both the Father and the Son. (2 John 9)
Carefully notice the importance of having the correct doctrine. Proper doctrine brings a person in  relationship with both Jesus and the Father.
There were some in John's day who denied that the Son of God had actually come in the flesh. They were part of a group known as Gnostics who held to the belief that fleshly things were evil while spiritual things were pure. Therefore, they would not accept Jesus because he was born of flesh (Luke 2:7).
If anyone comes to you and does not bring this doctrine, do not receive him into your house nor greet him; for he who greets him shares in his evil deeds. (2 John 10-11)
We are to avoid people who bring this doctrine. Scripture also warns us that if we fellowship with such we share in their evil deeds.
➤