Daily Manna
Secrets to Biblical Prosperity
Tuesday, 20th of July 2021
200
110
884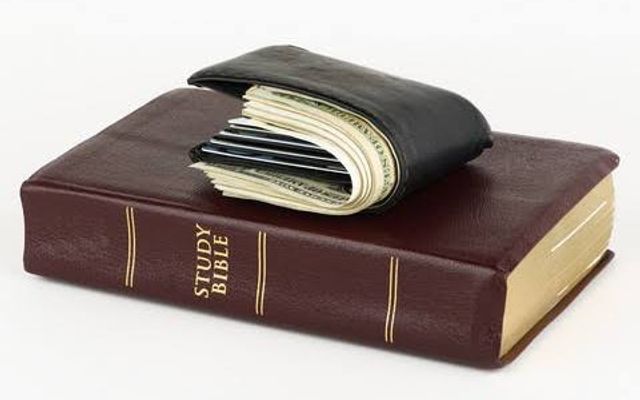 Beloved, I pray that you may prosper in all things and be in health, just as your soul prospers. (3 John 2)
What is true biblical prosperity?
True prosperity is having enough divine provision to complete a divine instruction. True biblical prosperity is not prosperity in finances alone but prosperity in all areas of life; for example, prosperity in health, in relationships etc.
The question often asked is, how do I receive this prosperity in my life?
The surest way to prosper in all our endeavours is to diligently pursue the will of God.
And in every work that he (king Hezekiah) began in the service of the house of God, in the law and in the commandment, to seek his God, he did it with all his heart. So he prospered. (2 Chronicles 31:21)
Hezekiah, king of Judah, lived in dangerous and perilous tumultuous times - much like us. He faced powerful enemies on every side. Idolatry was the popular religion of the day. His parents had rejected God and even encouraged people to worship other gods (2 Chronicles 28).
Despite all this, Hezekiah did not compromise and chose to serve God with all his heart.
He did all that he could do in his power to promote the worship of the true living God. He diligently followed God's commandments. As a result of Hezekiah's determination to serve God, God blessed him. Hezekiah not only survived but thrived in unsettling times because he resolved to follow God despite popular opinion. This is what we, too must emulate.
Secondly, we should also seek to develop healthy relationships with mature Christians who live according to biblical standards. And last but not least, we must be mindful of the things we do with our time, talent and treasure.
Prayer
Father in the name of Jesus, connect me to the right people so that I prosper.
Father, change my thinking and make it in line with Your Word so that I may prosper and bring You glory. In Jesus name, Amen.
Most Read
●
Prayer of Jabez
●
Crucial Insights on Atmospheres - 1
●
The Power of Blessing
●
Seasons of Pruning- 2
●
Focus Right
●
Don't Let Your Struggle Become Your Identity -1
●
Breaking Evil Patterns
➤