Daily Manna
Your Deliverance Cannot Be Stopped Anymore
Wednesday, 20th of October 2021
245
139
1918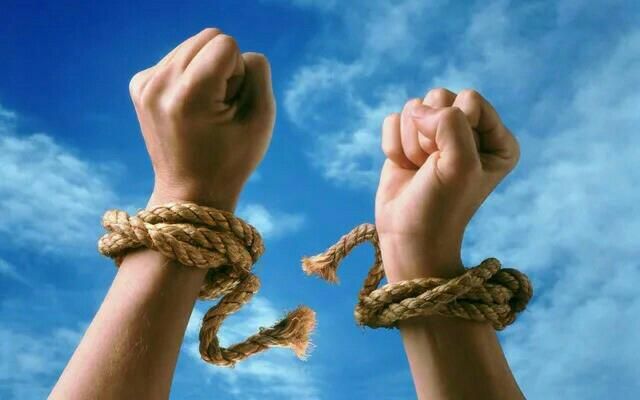 One day Lord Jesus sent two of His disciples, saying, "Go into the village opposite you, where, as you enter, you will find a colt tied, on which no one has ever sat. Lose it and bring it here. And if anyone asks you, 'Why are you losing it?' thus you shall say to him, 'Because the Lord has need of it.' " (Luke 19:29-31)
The first thing I want to bring out is that this is a classic example of a word of knowledge. Notice, Jesus gave clear cut instructions where to go, in what direction, what would be there, in what condition etc. All this Jesus said without actually going there in person or without having any prior knowledge. I am often amazed at the prophetic accuracy of our Lord.
The next thing I want you to see is that the colt was "tied". We don't know how long it was tied. The assignment of the disciples was to lose the colt, to deliver the colt. If there was any resistance in the deliverance process, they were to mention the purpose of the deliverance – because the Lord has need of it.
I clearly remember one day praying for a lady who needed deliverance from a demonic power. As I commanded the devil out in the name of Jesus, a voice spoke. It sounded like a man speaking and said, "She belongs to me. I will not leave her" At that moment, this scripture flashed across my mind. The disciples were to tell anyone who questioned the colt's deliverance, "The Lord has need of it". I spoke back, "The Lord has need of her, leave her" Immediately, the evil power left her, and she was free.
Like the colt, you too have a divine assignment over your life, and that is to serve the Lord. If you can get a hold of this truth deep in your spirit that you came on this earth with a divine assignment which no one can fulfil except you, then you will not only receive deliverance but also walk in your assignment.
Don't look at your present circumstance or your present location. Just know that you have a divine assignment in your life. Things will start changing.
The Lord used this same donkey that had been delivered to enter Jerusalem. God will use you to announce His glory. (Luke 19:37-38)
Confession
The Lord has need of me. I have a divine assignment over my life. In the name of Jesus, I will fulfil God's assignment over my life. I am God's advertisement of glory.
Most Read
●
The Watchman
●
Get That Word
●
The Plague of Bitterness!
●
A Dead Man Praying for the Living
●
What Does It Mean to Be Led By the Spirit?
●
21 Days Fast: Day #18
●
Get Access to Other Revelatory Gifts of the Holy Spirit
➤