Daily Manna
Light My Lamp Lord
Monday, 14th of March 2022
210
130
2028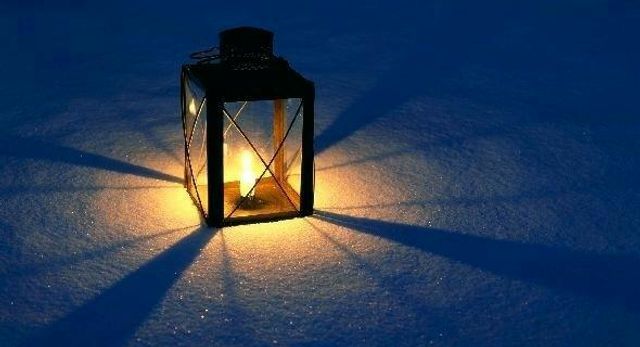 God hides His greatest secrets in common places. When you take a look at the scripture following, it looks so simple, but in it is hidden so much of wealth.

For You will light my lamp; the Lord, my God, will enlighten my darkness. (Psalm 18:28)

Man is essentially divided into three parts. Man is a spirit, has a soul and lives in a body. (1 Thessalonians 5:23) The human spirit is referred to as 'my lamp' in this verse. The following verse makes it clear.

The spirit of a man is the lamp of the Lord, searching all the inner depths of his heart. (Proverbs 20:27)

Now with this understanding, let us read Psalm 18:28

For You will light my spirit man; the Lord, my God, will enlighten my darkness. (Psalm 18:28)

It is crucial that your spirit man is enlightened. Let me tell you why?
God uses your human spirit to bring revelation and understanding of things you don't know naturally.

Lord Jesus, the King of kings was dwelling among His people, but few in the natural realm would have known that. He lived like a simple man, and yet God was in their midst. The greatest religious leaders missed seeing His greatness and glory.

Similarly, you never know from the outside how valuable something or someone is unless you are spiritually enlightened.

Apostle Paul wrote The natural man does not receive the things of the Spirit of God: for they are foolishness unto him: neither can he know them, because they are spiritually discerned (1 Corinthians 2:14).

You can be a highly educated, intellectual person and have no spiritual understanding. Your carnal mind may be educated, but your spirit may be uneducated concerning the things of God. This often is the case when a person's spirit is not enlightened.

Above anything else Paul the Apostle prayed for the Ephesian church: "The eyes of your understanding be enlightened" (Ephesians 1:18)

How can your spirit be enlightened so that you can receive revelation knowledge from the Lord?

The entrance of Your words gives light;
It gives understanding to the simple. (Psalm 119:130)

Saturate yourself with the Word of God. Give yourself to the Word. The entrance of His Word brings light. Your spirit man will be enlightened.


Prayer
Father, open my eyes and ears, to see and to hear from You. In Jesus' name.

Most Read
●
Day 03: 21 Days Fasting & Prayer
●
Nature of Godly Discipline-1
●
Dealing with the Leprosy of Sin
●
How to Guard Your Heart
●
The Enemy is Secretive
●
Why Great Men and Women Fall -2
●
Get Ready for Your Promotion
➤