Daily Manna
The LORD Never Fails
Saturday, 30th of April 2022
150
91
759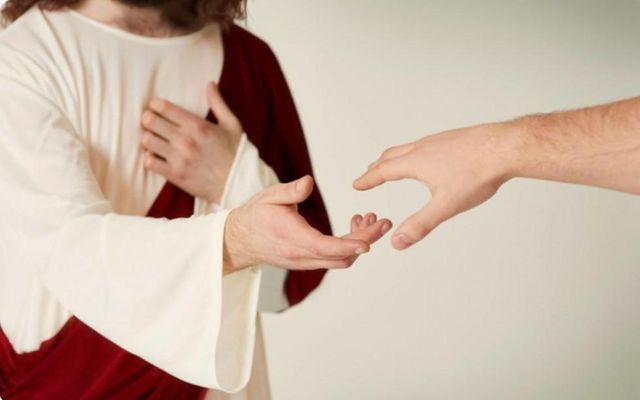 "For God is love." (1 John 4:8)
"Love never fails" (1 Corinthians 13:8)

I have often wondered how Apostle Paul could write these scriptures. Christians were being persecuted. They were thrown to the lions by the Romans in an attempt to make them deny the Lord. It seemed as if the gates of hell were advancing ferociously against the people of God. To write such verses, Apostle Paul had to have a supernatural revelation. These verses could not be written from a human viewpoint. Paul was certainly seeing the whole picture.

These times that we are currently going through make us feel as though God has failed us. Nothing seems to be going right. The negativity seems to be prevailing, and we have often wondered, where is God in all this?

The book of Ruth introduces us to a woman called Naomi. Because they face famine, they as a family relocate to Moab. Instead of things settling down, Naomi is faced with the death of her husband and two sons. Her two daughters-in-law have now become widows just like her. At this point, one daughter-in-law leaves her and goes her way. Naomi has to deal with pain upon pain, sorrow upon sorrow. Grief-stricken, destitute, and alone, Naomi must have certainly felt like God had failed her.

In desperation, she decides to go back to her home town, Bethlehem. The people are excited to see Naomi return home. "…..and the women said, "Is this Naomi?" But she said to them, "Do not call me Naomi (meaning pleasant); call me Mara (meaning bitter), for the Almighty has dealt very bitterly with me. I went out full, and the Lord has brought me home again empty. Why do you call me Naomi, since the Lord has testified against me, and the Almighty has afflicted me?" (Ruth 1:19-21)

Naomi only saw part of the picture. What she did not know was that in all this, the Lord was leading her to something glorious in His plan of salvation. Naomi's faithful daughter-in-law, Ruth would go on to marry Boaz. Boaz and Ruth would become great-grandparents of King David, who would carry the bloodline of the Messiah, Lord Jesus Christ.

Do you know what happened in Rome? Many Romans received Jesus as their Lord and Savior. Christianity grew like wildfire under persecution. History is proof that in less than thirty years, the Roman world was evangelized. The seemingly undefeatable Roman Empire was conquered by God's love, and Christianity became the official religion of Rome.

In this season, you may find yourself asking, "Why has the LORD not answered me?" I want to encourage you to hang on. The Lord will use this painful and difficult season as a ladder in your spiritual growth. Indeed, the Lord never fails. You will testify of His goodness soon!
Prayer
Father, give me the grace to stand firm in Your Word in this season of my life. Help me to face each day confidently with an awareness that You are on my side. In Jesus' name. Amen!
Most Read
●
How Do You Handle Jealousy
●
Becoming Christlike
●
Walking by Faith
●
The Prophetic Song
●
7 Major Prophetic Signs of the End Times: #2
●
Extend Grace to Others
●
Spiritual Laws: The Law of Association
➤