Daily Manna
The Grace of Giving - 2
Saturday, 14th of May 2022
152
84
1503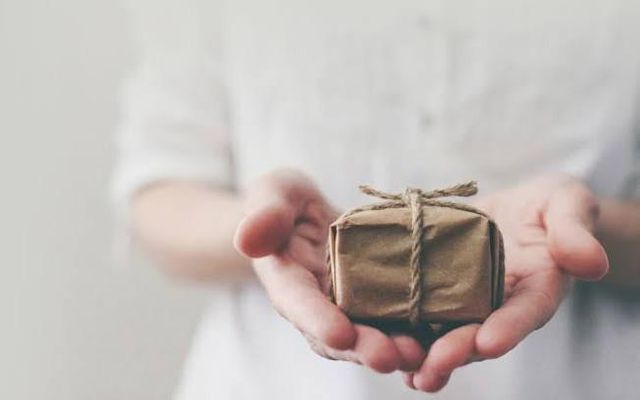 We are continuing in our series 'The Grace of Giving'. We will look at the reasons why giving is crucial to our spiritual growth.
2. The Lord Delights in our Giving
Luke 6:38 "Give, and it will be given to you: good measure, pressed down, shaken together, and running over will be put into your bosom. For with the same measure that you use, it will be measured back to you."
True giving begins with the realization that "From Him and through Him and to Him are all things, to Him be the glory both now and to the day of eternity." (Romans 11:35,36) In other words, He is the source, the means and the goal of all of life.
When we give to God with this in mind, it unlocks the blessings that guarantee an increase. Martin Luther once said, "I have tried to keep things in my hands and lost them all, but what I have given into God's hands I still possess."
It can be tempting to read Luke 6:38 and focus only on what we get out of giving, but doing so would miss the point. We give primarily because God delights in our generosity. God is attracted to givers. "God loves a cheerful giver" (2 Corinthians 9:7)
3. Our Giving Opens Doors
"So she (the widow) went away and did according to the word of Elijah; and she and he and her household ate for many days." (1 Kings 17:15)
The widow was blessed and did eat with her household many days. Her giving opened the door of the blessing for her and her family. Many lack this understanding and hence struggle to give in times of lack.
(Cornelius) About the ninth hour of the day, clearly saw in a vision an angel of God coming in and saying to him, "Cornelius!" And when he observed him, he was afraid, and said, "What is it, lord?" So he said to him, "Your prayers and your alms have come up for a memorial before God. (Acts 10:3-4)
Cornelius wasn't someone who worshipped God in word alone; he fulfilled his worship in deed. Scripture refers to Cornelius as someone who regularly gave to the work of God and the people of God.
Cornelius' giving opened a door for a supernatural visit from an angel. God even directed His mighty apostle – Peter, to come and preach the message of salvation to Cornelius and his household.
So you see, sowing seed opens doors for a God-sized harvest. Every seed you have ever planted will come up as a memorial before God, and He will provide whatever you need in response to that seed.
The Lord has promised in Isaiah 45:1 saying, "[I will] open doors before you . . . I will shatter the doors of bronze and cut through their iron bars."
An Appeal
During a season of fasting and prayer, the Holy Spirit spoke to me to buy a studio where we could hold our LIVE services regularly. It would also be like an Oasis where I could minister to the people one-on-one.
We need:
55 People who each can give Rs.100000
110 People who each can give Rs.50000
220 People who each can give Rs.25000
550 People who each can give Rs.10000
1100 People who each can give Rs.5000
Will you be ONE of them?
Remember, the LORD never forgets what you do towards His name and His Blessing will touch you and your generations to come. (Hebrews 6:10)
You can give through the Noah App/Cheque or Bank Transfer
OR you can give cash at the KSM office or meetings
Prayer
Father, in the name of Jesus, I declare that I have given and it shall be given unto me good measure, pressed down and shaken together and running over, shall men and women give to me. Amen.
Most Read
●
Inner Room
●
Love - The Winning Strategy - 1
●
Be Courageous
●
Get Wise
●
Overcoming the Arrows of Discouragement - II
●
A Secret Concerning Your Job
●
Identifying the Religious Spirit
➤