Daily Manna
Grace for All
Saturday, 4th of June 2022
110
72
572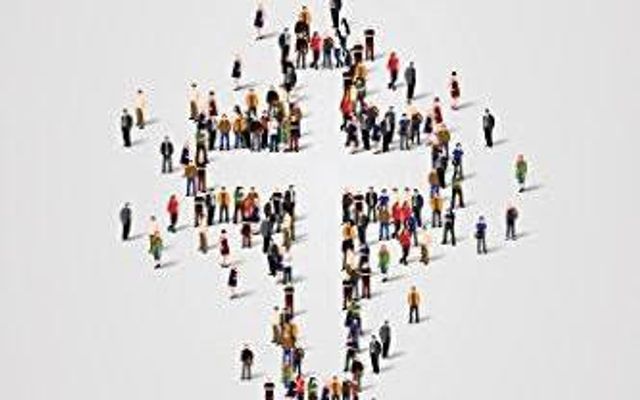 For the grace of God that brings salvation has appeared to all men (Titus 2:11)
There is a special provision from Heaven that gives every man the same right to access the Throne of God and enjoy the limitless possibilities embedded in Christ. Everyman has been sent a divine currency that does not tend to devalue or depreciate. The grace of God has been made available to as many as receive it. It's no discriminator of persons or respecter of status. It doesn't favour one over the other or treat one lesser than the other. God's grace is perfect in its workings in all.
At one point or the other in your life, you have received a portion of this grace, enjoyed an outreach of this grace, and communed with one of its benefits. One of the benefits of God's grace is a recovery for all. It brings us into reconciliation with Him and restores us to our original state with God as Father and Son.
Before you received the salvation of Jesus, you received an extension of His grace by the word of God. It might not have been clear at the time that you enjoyed a quality of grace, but you did. Scripture reveals that this grace has encountered all men giving them a choice of salvation or damnation. (Titus 2:11)
As much as God desires that all men be saved, He leaves us to make that choice for ourselves. That in itself is a form of grace. Our lives as believers are built on grace. Some might argue that it is a life of faith, but regardless, the faith we practice was produced by the grace of God.
Through grace, the Throne has been made accessible to all who have received the gift of salvation. Make no mistake. The grace of God is not an excuse to remain in sin but an advantage to live a righteous life pleasing to God. God understands our inability to live above the limitations of the flesh by our strength so He devised a technology through which man can become limitless, only by banking on the inexhaustible advantages of Grace. It is like a credit card with no cash limits.
The Bible tells us to come boldly and ask for Grace as it has been made available and accessible to all. Hebrews 4.16 tells us to "boldly come before the throne of grace, that we may obtain mercy and find grace to help in time of need."
The grace of God, though made available to all, can be withdrawn if not properly utilized or acknowledged. Child of God, God's grace is ever available and sufficient for you in all circumstances. It may not always appear as you desire it to, but it comes nonetheless. Choose to be part of this limitless economy today and become a blessing to your world.
Prayer
Father, Your grace over my life has always been evident, even when I refuse to acknowledge it. Thank You, Lord, for the divine supply of this economy of grace. Help me not to abuse it or frustrate its workings in my life. In Jesus' name. Amen.
Most Read
●
Breaking the Power of Iniquity - II
●
Don't Strike Your Own Legs
●
Growing in Agape Love
●
The Importance of Sound Doctrine
●
Your Breakthrough Cannot Be Stopped
●
Does it Really Matter?
●
The Life of Faith
➤