Daily Manna
God So Loved That He Gave
Friday, 17th of June 2022
106
79
579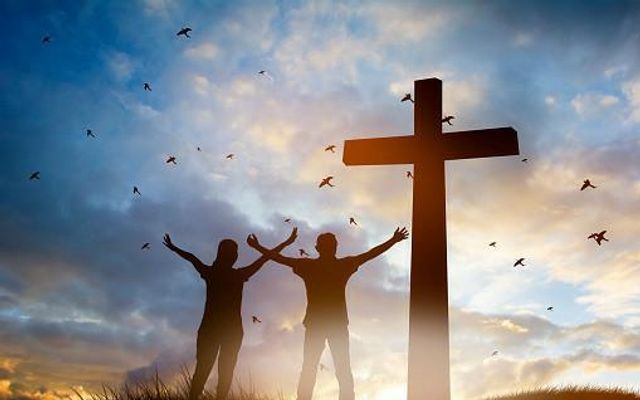 "For God so loved the world that He gave his only begotten Son, that whosoever believeth in him should not perish, but have everlasting life." (John 3:16, KJV)

Years ago, a young mother was overtaken by a severe, blinding snowstorm while making her way across the hills of South Wales, and she lost her life in the process. However, it was discovered that before her death, she had taken off all her outer clothing and wrapped it about her baby. Surprisingly, when the baby was unwrapped, he was alive and well. She had mounded her body over his and given her life for her child, proving the depths of her motherly love.

Several years later, that child, David Lloyd George, grew to manhood and became prime minister of Great Britain, and, without doubt, one of England's greatest statesmen. That would have been impossible if the mother had not given her life just so she could save her child. That was a highly sacrificial love. She expressed love by giving!

Similarly, in a larger context, John 3:16 shows how God ultimately expressed His love for us by giving us His son Jesus Christ. "For God so loved the world, that he gave his only begotten Son...". He gave what was most precious to Him — His Son! He did not give just anything, He offered His only begotten Son.

As if that is not enough, that same verse still shows us more about this expression of God's immense love. We see from that verse that the reason God sacrificially gave His only begotten Son was not even for His own benefit; it was for our sakes: so that we would not perish but have everlasting life.

This confirms the words of Amy Carmichael: "You can give without loving, but you cannot love without giving." God has expressly demonstrated His love by giving sacrificially, not for His own sake or selfish interest, but for the sake of others. He went that far just so you and I would not perish but have everlasting life. This is just so amazing.

God has exemplified to us that love is not about getting from people; it is about reaching out to them; it's not just about feelings, it's about giving, it's not just about what they can do for us, it's about what we can do for them. Love involves the care we have for others such that we want things to go on well with them.

Call them up even if they don't call you. Pray for them, knowing that they don't pray for you. Send portions of food even if you know they will never return the favour back. The LORD sees everything.

Let it not only be about what we want to get from other people. Let us remember how God has demonstrated His love to us by giving us His son. As you go about your life, endeavour to express love to others by being a blessing to them.
Prayer
My Heavenly Father, I thank You for You loved us so much that You gave us Your Son so we could have eternal life. Help me to extend this love to other people by my act of giving. Help me to be a huge blessing to others. In Jesus' name. Amen.
Most Read
●
A Place Called Heaven
●
Praise Brings Increase
●
The Dangers of Distraction
●
Getting Grace By Faith
●
Red Alert
●
Pain - The Game Changer
●
Becoming Familiar With the Presence of God
➤