Daily Manna
The Integrity of the Word
Wednesday, 6th of July 2022
147
104
1302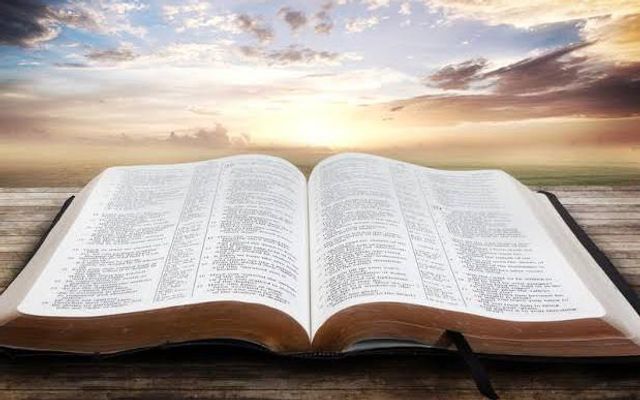 My thoughts go back to the days when my son Aaron was a little boy (around 5 years old). Each time when I would go for a gospel outreach out of town, he would ask me to bring him a toy. This was his condition to let me go. When I would return home, I made sure I had some toy that I would bring along for him. It did not have to be expensive, but it had to be a toy.

Now at any other time, I told him that I would buy him a toy, he would believe me hands down that I would do it for him. This trust was developed because of me fulfilling my word to him each time. Generally, in life, each person's integrity has a great influence on how we relate with them and vice versa.

Humans as good as their intentions may seem, are not perfect and are prone to failure. Even someone who is even highly trustworthy may not be able to keep to their words every time. The person could be unable to get the promise fulfilled due to circumstances beyond their control. It could be due to sickness, lack of resources, delays, etc. And for us as well, we might not be able to make every single thing we say come to pass.

This is why the Bible admonishes us that "It is better to trust in the Lord than to put confidence in man. (Psalm 118:8) A mighty woman of God once said, "God's goal for you is total dependence on Him." That is the best!

One of the most interesting verses of scripture is found in Numbers 23:19
"God is not a man, that He should lie,
Nor a son of man, that He should repent.
Has He said, and will He not do?
Or has He spoken, and will He not make it good?

God is able to bring every single thing He says, to pass. We can trust anything that God says. In fact, Hebrews 6:18 boldly asserts that 'It is impossible for God to Lie'. Hence, we can trust God's word without a doubt!

The integrity of the scriptures is a function of the integrity of its author and that He is totally dependable. While we may experience disappointments here and there based on our human frailties, we can rest assured that God can never disappoint us. He is always able to do what He says. It is only when we are fully convinced of the integrity of God's word will we be able to profit maximally from it.

However, there could be times when the challenges seem to persist, but we can hold on to God's word because we believe He will not disappoint us. As you go about your life, reflect on the integrity of God's word. Let that inspire courage in you to see that God will surely fulfil His promises about your life no matter how things may seem. Don't give up on those issues. Keep praying about them and see God bring His words to pass.
Prayer
Father, I thank You for always bringing Your word to pass. Help me to continually depend on the integrity of Your word no matter what the circumstances. In Jesus' name. Amen!
Most Read
●
Get the Power to Achieve Your Goals
●
The New Covenant Walking Temple
●
How God Provides #3
●
The New You
●
Don't Stop Pouring Into Others
●
Practical Ways to Beat Distraction
●
Limiting Beliefs that Hinder You
➤