Daily Manna
Deliverance from Bad Attitudes
Thursday, 21st of July 2022
164
97
815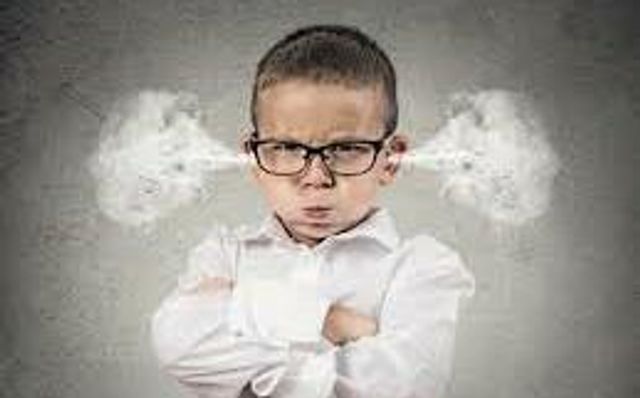 After surrendering your life to Lord Jesus Christ, the next thing you need is deliverance from bad or negative attitudes.
Some of the common negative attitudes prevalent in today's times:
1. Comparisons
One of the easiest and most common ways to feel bad about oneself is to compare yourself unfavourably to others. One can understand if this is to learn and grow. But many, by getting in the comparison mode, end up getting depressed and insecure and sometimes even jealous of the other person. Such feel that everyone is against them. A healthy mindset is one that can appreciate someone's efforts and is willing to learn.
2. Blaming Others
Blaming everyone under the sun for one's mistakes is another negative attitude that is commonly prevalent. Sometimes we may not even realize that we are engaging in it. Always remember that every word you say has an impact.
3. Nonchalant Attitude
What do I mean by a nonchalant attitude? Have you seen people, when they need prayer, will call up people even in the middle of the night and ask for prayer? They will start posting their prayer requests to everyone under the sun. However, when others need urgent prayer, they will hardly even reply to the person's prayer request; they will go about their business as usual.
Even in emergency and important situations, others are running around trying to help and do what they can, but there are some that don't even bother to lift a finger, let alone lift a hand. Such an attitude is described as a nonchalant attitude.
4. Constantly Ruminating about the Past
It's good to learn from the past, but it is not good to stay stuck in the past or constantly live in the past. What happened in the past cannot be changed, but what is yet to happen, can be shaped and influenced by us.
How are attitudes formed?
Attitudes are generally formed as a result of experience or even through observation (which may include something you read about someone) This is where we need to be careful not to be influenced negatively. If you constantly allow negativity to find a foothold in your life you will soon find yourself becoming an expert in bad attitudes. This is why the Bible warns us saying, "Don't give room or foothold to the devil [give no opportunity to him]." (Ephesians 4:27 Amplified). That is why staying in the word of God and allowing it to shape your thinking is of paramount importance in receiving deliverance from bad or negative attitudes.
If we confess our negative attitudes to the LORD, He is faithful and just to forgive us and to cleanse us from all unrighteousness. (1 John 1:9 Paraphrased) This is the first step in receiving deliverance from negative attitudes.
The next step is to be renewed in the spirit of your minds (Ephesians 4:23) by meditating on the word and imbibing its values and principles in our day-to-day lives.
Multiple studies have revealed how negative attitudes can adversely affect one's health, happiness, and well-being if such are not dealt with immediately.
Confession
I have the mind and the attitudes of Christ. In Jesus' name. Amen.
Most Read
●
A Place Called Heaven
●
Lessons from the Life of Judas - 1
●
Moving from Grief to Grace
●
A God-Given Dream
●
Accessing the Supernatural
●
Walking With the Lord
●
The 7 Spirits of God: Spirit of the Lord
➤