Daily Manna
Breaking Up Your Fallow Ground
Thursday, 28th of July 2022
164
103
890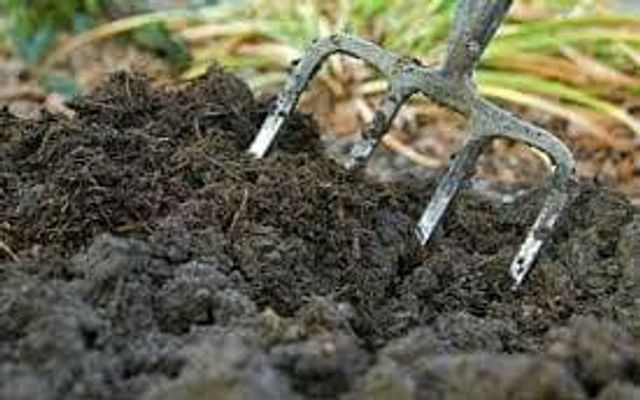 "Break up your fallow ground,
And do not sow among thorns. (Jeremiah 4:3)
Often times we are quick to notice the flaws or shortcomings of others, to even pray for the areas in other people's lives that need fixing. However, it is high time that we examine our own hearts.
Fallow ground is uncultivated farmland, especially ground that was ploughed before but has laid dormant for months. It is hard to plough on such ground; nothing useful can be grown until the fallow ground is broken up.
Our hearts sometimes are like fallow ground. Maybe you prayed, trusting the Lord for your father or mother (or someone close) to be healed, and it did not happen. Maybe you or someone in your family has been without a job for months, and it has taken a toll on your faith. Maybe you have been facing a chronic relationship issue for years. Now you have arrived at a conclusion that God does not answer prayer, at least for you.
This hardness of unbelief must be faced squarely and broken up if God is to plant something new and fruitful in your heart. Heartfelt repentance and confession is one way of ploughing deep.
And do not sow among thorns. (Jeremiah 4:3)
The Bible highly encourages sowing but at the same time discourages us from sowing in the wrong places.
Thorns make the fields of our hearts unproductive? In the Parable of the Sower, Jesus uses thorns in a field to describe the condition of a human heart. "The one who received the seed that fell among the thorns is the man who hears the word, but the worries of this life and the deceitfulness of wealth choke it, making it unfruitful" (Matthew 13:22).
"The worries of this life, the deceitfulness of wealth and the desires for other things come in and choke the word, making it unfruitful" (Mark 4:19).
"The seed that fell among thorns stands for those who hear, but as they go on their way, they are choked by life's worries, riches and pleasures, and they do not mature" (Luke 8:14).
From the above verses, four things stand out:
1. worries of this life
2. deceitfulness of wealth
3. desires for other things
4. riches and pleasures
Depending on the condition of your heart, those thorns may represent sexual temptations and lust, self-indulgence, pride, anger, selfishness, a reckless love for entertainment and recreation, addictions, greed, and other thorns. Each of these chokes the Word. Each has a devastating effect on the crop that God wants to grow in you and me.
"Sow for yourselves righteousness,
reap the fruit of unfailing love,
and break up your unplowed ground;
for it is time to seek the Lord,
until He comes and showers righteousness on you." (Hosea 10:12)
When is the last time you were literally on your knees broken before the Lord? Will you allow Him to break the fallow areas in your life? Will you be obedient to His voice?
Prayer
Father, Your word says, "Wisdom is the principal thing". In the name of Jesus, give me the wisdom that I need to break my fallow ground.
Father, Your word says, "Every plant which My Heavenly Father has not planted shall be uprooted." Now uproot all those things from my heart that hinders me from bearing fruit. In Jesus' name. Amen.
Most Read
●
The Master's Desire
●
Put on New Spiritual Clothes
●
Crucial Insights on Atmospheres -4
●
Get the Power to Achieve Your Goals
●
The Lost Secret
●
21 Days Fast: Day #8
●
The Necessity of the Counsel of the Lord
➤