Daily Manna
Through Him No Limits
Saturday, 19th of November 2022
196
114
1284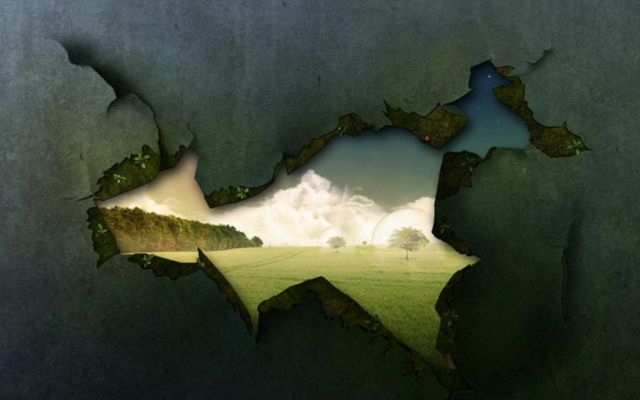 Then Mary said to the angel, "How can this be since I do not know a man?" And the angel answered and said to her, "The Holy Spirit will come upon you, and the power of the Highest will overshadow you; therefore, also, that Holy One who is to be born will be called the Son of God." (Luke 1:34-35)

These verses describe two ways that the Holy Spirit would change Mary's life forever. This will happen to you also.

Like Mary, you too may have a question: "How can this be?"

Firstly, the angel told Mary that "the Holy Spirit would come upon her." God's presence would become so real to her.

Secondly, "the power of the Highest would overshadow her." The Greek word here literally means to throw a shadow. To be enveloped by a cloud. This was the same word that Luke used when describing the experience Jesus had during the transfiguration, when "a cloud formed and began to overshadow them." (Read Mark 9:2-9)

These examples help us see that when the Holy Spirit envelopes our lives, we are capable of doing extraordinary things.

Remember, God can use you at any place, any time. As it happened to Mary, you too will have spiritual experiences of seeing prophetic dreams, seeing crystal clear visions, people being healed and delivered through your prayers, etc.

I understand that our human minds, at times, can find it difficult to comprehend the work that the Holy Spirit is capable of doing through us. This is why if you are to see greater works of the Spirit, you must renew your mind through the Word of God daily by reading it.

Romans 12:2 says, "And do not be conformed to this world, but be transformed by the renewing of your mind, that you may prove what is that good and acceptable and perfect will of God."

As a result of this kind of transformation, God's Spirit can give us insights that are not our own. You will supernaturally receive revelations about your own life or that of others. Don't forget to remind yourself about this.

At times like this, people around you may see you as special, but the fact is and will always remain that you and I are simply earthen vessels.

2 Corinthians 4:7 says, "But we have this treasure in earthen vessels, that the excellence of the power may be of God and not of us."

You may be young or old, educated or not; only remember that through Him, there are no limits.
Prayer
Father, forgive me for doubting Your work in my life. You are faithful to complete what you started. Forgive me for speaking negative words about myself. Fill me afresh with Your presence. In Jesus' name. Amen


Most Read
●
Gods Mirror
●
Spread the Good News
●
What Does It Mean, Doing the Works of Jesus and Greater Works?
●
God Made Mother's Special
●
A Secret Concerning Your Job
●
Reach Your Full Potential
●
Give Your Weakness to God
➤