Daily Manna
Names and Titles of the Spirit: Holy Spirit
Saturday, 26th of November 2022
192
113
1306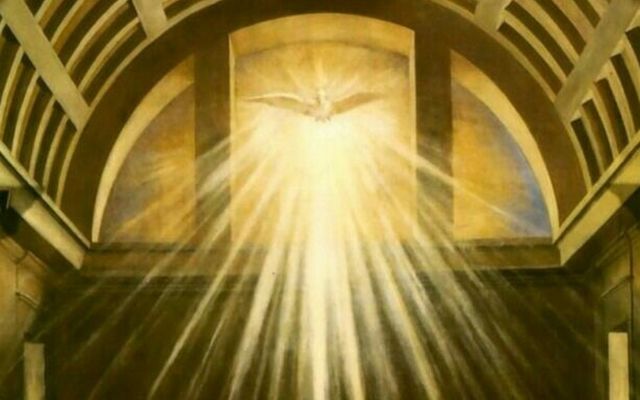 A title is a descriptive phrase that explains a person's position and function. For example, if a person has the title of "President" of a country, it describes his position in government and his function as the leader of the nation.
Likewise, throughout Scripture, the Holy Spirit has a variety of names or titles. These names or titles help us know:
1. Who He really is
2. His many manifestations – all that He does for us
The Holy Spirit
Do not cast me away from Your presence,
And do not take Your Holy Spirit from me. (Psalm 51:11)
Perhaps the most common name you will hear for the Holy Spirit is —the Holy Spirit. He is Holy— not defiled or common, but possessing all the purity and holiness of God. He is also Spirit—not flesh, as humans are; not having a physical body, but sharing the very invisible nature and essence of God.
The Holy Spirit can take an ordinary and insignificant-looking place and transform it into the very Holy of Holies—the place where God's presence resides and is manifest.
Some of the specific places throughout Scripture where the third person of the Trinity is referred to as the Holy Spirit:
Now the birth of Jesus Christ was as follows: After His mother, Mary, was betrothed to Joseph, before they came together, she was found with child of the Holy Spirit. (Matthew 1:18)
If you then, being evil, know how to give good gifts to your children, how much more will your heavenly Father give the Holy Spirit to those who ask Him!" (Luke 11:13)
In Him you also trusted, after you heard the Word of truth, the gospel of your salvation; in whom also, having believed, you were sealed with the Holy Spirit of promise, (Ephesians 1:13)
And do not grieve the Holy Spirit of God, by whom you were sealed for the day of redemption. (Ephesians 4:30)
The truth is, we cannot be Holy by our deeds. It is the Holy Spirit that makes us holy. The book of Job tells us, "Who can bring a clean thing out of an unclean? No one! (Job 14:4)
As we meditate on the names of the Holy Spirit, we can better know the One who indwells us and empowers us to live out the Word.
Prayer
Blessed Holy Spirit, please give me a deeper understanding of Your Holy nature, In Jesus' Name (Repeat this prayer till it comes from your heart. You could add your own words also to it. Only then proceed further)
Most Read
●
The Healing Power Of Faith
●
How to Develop the Fruit of the Spirit -2
●
Burning Bridges Behind Us
●
Life is in the Blood
●
Friend Request: Choose Prayerfully
●
How Loudly Can You Speak?
●
Becoming a Channel of Grace
➤