Daily Manna
A Christ Centered Home
Wednesday, 30th of November 2022
178
112
1181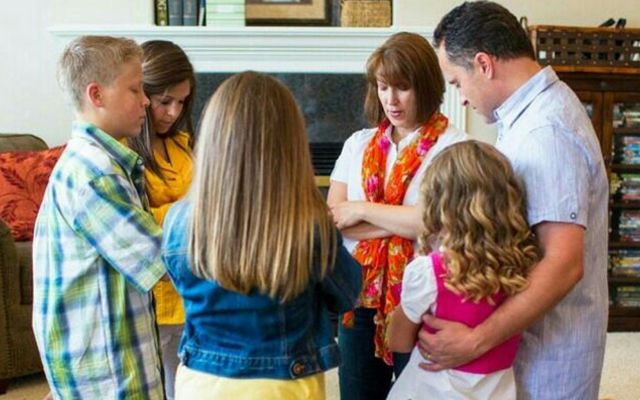 What is a "Christ-centered home?"

Building a marriage and a family is not easy in today's times. It demands all of you, all of your time and energy – literally everything. However, the most important ingredient in all this is unless the Lord builds our homes, we labour in vain (Psalm 127:1). Each day, we must ask the Lord to build our home, our marriage – this is the first key.

A Christ-Centered house has certain characteristics. Let's take a look at them:

A Christian home is orderly.
Apostle Paul writes in 1 Corinthians 14:33: "God is not the author of confusion but of peace".

When I mean orderly, it does not mean that everything is spick and span (of course, that would be nice). By orderly, I mean the family members constantly review what's acceptable and what is not. What is allowed in, and what is not. Questions such as, "Does this thing build the family or not?" must be asked. All these decisions must be influenced by the word of God. This will bring godly order to the family.

A Christ-centered home is a place where spiritual disciplines are practised.

A Christ-centered home is a place where the family members are encouraged by example to study the word of God, pray, worship etc.

A Christ-centered home is marked by grace.
Every marriage and every family has its rough days. No matter how godly you are, there will always be some arguments and the like. However, in a Christ-centered home, the parents and the elders must take the lead in forgiving one another and not repeating matters. This sets an example for the younger folks. Home then becomes a retreat where the hurting can find comfort, rest and healing.

The Lord will surely make our homes Christ-centered as we have a Heavenly Father whose eyes are always on us, who always listens to our cries and comes to our rescue.
Prayer
Father, in the name of Jesus, I dedicate all my family members to you.

Father, in the name of Jesus, from this day onwards, I disconnect myself and all my family members from anything that is contrary to your will.

In the name of Jesus, I break all evil affiliations from previous generations over every family member of mine (including myself)

As for my family members and me, we shall serve the LORD alone.
Most Read
●
Financial Breakthrough
●
God's Medicine for the Soul
●
God Will Provide
●
You Were Born For a Purpose
●
Breaking Evil Patterns
●
More Than a Conqueror
●
No. 1 Enemy of the Anointing
➤