Daily Manna
Nothing is Hidden
Thursday, 1st of December 2022
182
105
1263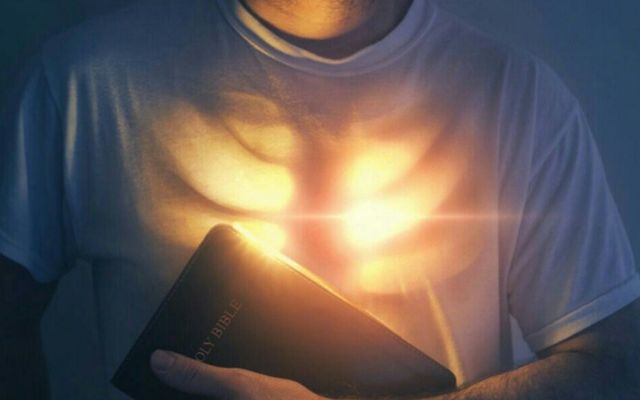 And Joses (or Joseph), who was also named Barnabas by the apostles (which is translated Son of Encouragement), a Levite of the country of Cyprus, having land, sold it, and brought the money and laid it at the apostles' feet. (Acts 4:36-37)

In the above scripture, we see a person called Barnabas, having sold his property, brought the money to the apostles. This was an act of faithfulness and generosity.

But a certain man named Ananias, with Sapphira, his wife, sold a possession. And he kept back part of the proceeds, his wife also being aware of it, and brought a certain part and laid it at the apostles' feet. (Acts 5:1-2)

To the casual observer, Ananias and Sapphira were doing the same thing. However, deep in their hearts, perhaps lingered a love of money.

They both wanted the image of great generosity before people without actually being generous. Clearly, they desired the praise of men more than the praise of God. (John 12:43)

There are two categories of people:
The first one does things with a sole desire to please God and to receive praise from Him alone. Unfortunately, this category is in the minority.

The other category of people does all that they can, only to be seen and appreciated by the people around them. If they are not appreciated, they are offended and bitter. So you see, it is possible to do things that look really good on the surface but are done for entirely the wrong reasons.

Examine yourself in the light of these questions:
Am I serving the Lord to be seen and appreciated by others?
When I give to God, do I blow a trumpet announcing what I have done?

Asking pointed questions like these when we are alone before God will cause us to repent and grow more in His grace.

What Ananias and Sapphira forgot was that nothing is hidden from the eyes of God. "the Lord does not see as man sees; for man looks at the outward appearance, but the Lord looks at the heart." (1 Samuel 16:7)

As Jesus told the compromising church in Thyatira, "All the churches will know that I am he who searches hearts and minds, and I will repay each of you according to your deeds" (Revelation 2:23).

Let us never forget that He is the one who searches the hearts and minds of men. Nothing is hidden from His eyes. What really counts before the Lord is not external conformity but an inward transformation from the heart expressed in good works.
Confession
Father, search me, O God and see if there is any wicked way in me, and lead me in the way everlasting. (Psalm 139:23-24)
Most Read
●
Identifying the Religious Spirit
●
The Spirit of Caleb
●
The Potential for Transformation
●
Expose Those Lies
●
Sanctification Explained Clearly
●
Imitate
●
Looking Unto Jesus
➤