Daily Manna
Seasons of Pruning- 2
Sunday, 4th of December 2022
146
96
671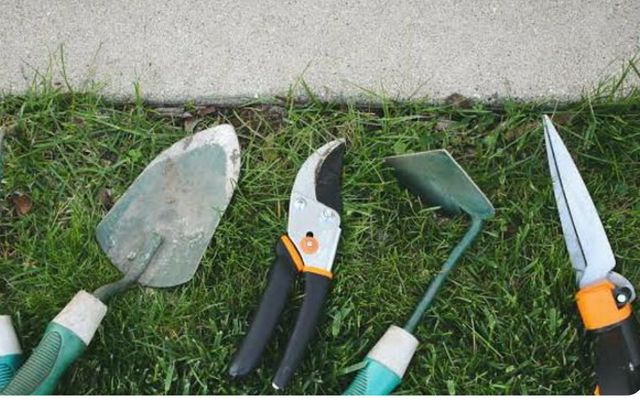 And He cleanses and repeatedly prunes every branch that continues to bear fruit, to make it bear more and richer and more excellent fruit. (John 15:2 Amplified)
Notice the phrase, "He cleanses and repeatedly prunes."
God's dealings are not a one-time event but an ongoing process. This tells us that there will be seasons of growth, and there will be seasons of pruning in our lives. There will be seasons of mountain-top experiences, and there will also be valley experiences.
My aunt (dad's sister) had beautiful rose plants in her backyard. My brother and I would spend our summer vacations at her place. It was so much fun. One afternoon, I watched her cutting some parts of the rose plants. I personally thought it was a massacre. I innocently asked her, "Why would she do such a thing to the rose plants that she loved so much.
She answered me, saying she did it so that the rose plant would bloom to an even greater capacity. Of course, at that moment, I failed to comprehend it, but after a few weeks, I saw the truth in what she said. The roses appeared more beautiful and vibrant than ever.
Pruning is not a pleasant experience. It is so painful. Having said that, we must know that God does not prune us because He is angry at us. He prunes us so that we may bear more and richer and more excellent fruit. (John 15:2 Amplified)
Notice the stages in fruit-bearing (Read John 15:2 Amplified)
Fruit
More Fruit (quantity)
Richer and more excellent fruit (quantity and quality)
Quite recently, I was spending time in fasting and prayer, and the Holy Spirit revealed to me that the church in this season is going through a pruning process.
Many have fasted and prayed, and seemingly there has been no answer from the Lord. These are the ones who have really hoped in the Lord for God to show up. And instead of having a comeback, many are seeing apparent setbacks and losses. Dear child of God, God is taking you through a pruning process that, in the natural, often seems like a cutback.
You look at the people around you who never pray, never fast, never attend church, or give to God's work; they are all having a wonderful time. They even make fun of you. Know that God never deals with deadwood. He only deals with productive branches. If God has been dealing with you, cutting you, shaping you, know that you are a branch that is bearing fruit.
Very soon, God is going to open a new season for the church. And that includes you and me. Receive it in Jesus' name. I heard the Holy Spirit. This is going to happen. Only a month left for the New Year to show up. Hold on to God. Don't give up. Are you listening?
Confession
In the name of Jesus, I confess, in my path, there is life, abundant life. I bring forth my fruit in its season.
In the name of Jesus, I curse every root of delays, setbacks and stagnation. My life is progressive, and I am going from faith to faith and glory to glory.
In the name of Jesus, my loved ones and I will scale new heights and conquer new territories for the glory of God. Amen.
Most Read
●
Put on New Spiritual Clothes
●
The Sacrifice of Thanksgiving
●
God Has A Plan For You
●
The Law of Honor In Relationships
●
You Pray, He Hears
●
What is Jesus Doing in Heaven Now?
●
Are You Resisting the Lord?
➤