Daily Manna
The Potential for Transformation
Thursday, 5th of January 2023
230
149
1324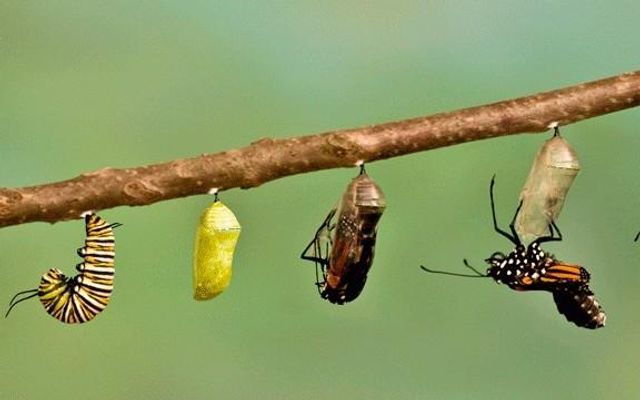 "But we all, with unveiled face, beholding as in a mirror the glory of the Lord, are being transformed into the same image from glory to glory, just as by the Spirit of the Lord." (2 Corinthian 3:18)

Transformation is an apparent change in nature, appearance, or form. Indeed, everybody likes stories of transformation. We all desire to be someone better who is more comfortable than we are currently. We have that pitch-perfect picture in our humble minds about the next person we want to become.

Perhaps the most intriguing of these fairy-tale transformations is found in the biblical account of Esther. The story of Esther is the true story of a young orphan Jewish peasant girl who wins a beauty contest and enters the Persian king's palace. She then wins the king's heart to become the queen against all odds and eventually saves her nation – Israel, from destruction.

Esther's biblical account has convinced me that our lifelong fascination with transformation is possible even today through intimacy with God and making the right choices. Our text for today starts with the phrase "we all." This implies that no one is exempt from transformation. In fact, God desires that we keep changing from glory to glory. God desires that we replicate His nature here on earth and reflect His person from one degree of glory to another.

What level are you on at the moment? What are things like for your family? What limitations do you have around your life that probably suggest you are at your wit's end? Who told you that nothing good can still proceed in your life? Who says you will always remain crude and unattractive? I have good news for you; God desires to see you transformed from the dust to the top. The Bible says in Psalm 113:7-8, "He raises the poor out of the dust, And lifts the needy out of the ash heap, That He may seat him with princes — With the princes of His people."

Now, long before Esther was suddenly elevated to the position of the queen of Persia, another queen named Vashti fell from grace. The Bible says, "On the seventh day, when the heart of the king was merry with wine, he commanded Mehuman, Biztha, Harbona, Bigtha, Abagtha, Zethar, and Carcas, seven eunuchs who served in the presence of King Ahasuerus, 11 to bring Queen Vashti before the king, wearing her royal crown, in order to show her beauty to the people and the officials, for she was beautiful to behold. 12 But Queen Vashti refused to come at the king's command brought by his eunuchs; therefore, the king was furious, and his anger burned within him." (Esther 1:10-12)

No one knows why Queen Vashti refused to obey King Xerxes' command. Nor do we know what actually happened to her. Some Bible scholars tell us that Queen Vashti was demoted and banished or allowed to stay out of sight in the women's area of the palace. Some even believe she was executed because she refused the king's command.

Most of us dream of a better life and a better me. We want to do better than we do at the present moment. However, people around us often have difficulty seeing the differences between us and those living worldly lives. We want to be better by following the world's standards. Unfortunately, we end up as mockery.

Why not stick to God today? The truth is that only a revelation from God's word can produce a revolution in our life. The truths contained in the book of Esther can revolutionize your life to a degree you cannot even imagine. Esther maintained her stand before God, and she didn't miss her moment of transformation. It's your turn. Hold on to God.


Confession
Father, in the name of Jesus, I thank you for the word for me today. I thank you because you desire that my life moves from glory to glory. I pray that you help me to stay strong with you. I pray that you help me stand on the truth of your word, which sets me free. My life shall experience a true transformation this year. In Jesus' name. Amen.
Most Read
●
How God Provides #1
●
Day 16: 21 Days Fasting & Prayer
●
No. 1 Enemy of the Anointing
●
While You Are in a Battle: Insights
●
Are You a True Worshiper
●
Searching for Love
●
Developing Sensitivity to the Holy Spirit - I
➤