Daily Manna
The Enemy Fears Your Transformation
Friday, 6th of January 2023
234
146
1672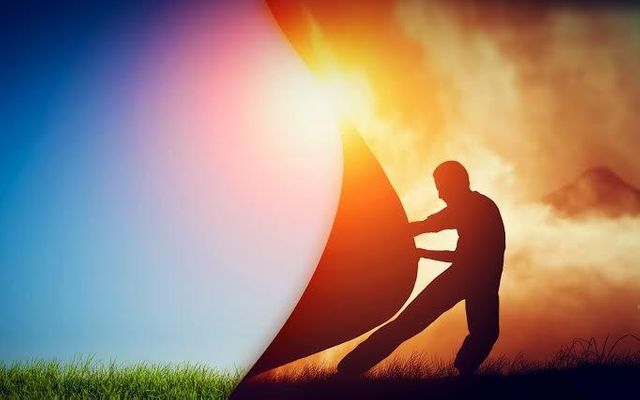 "The strangers shall fade away, and be afraid out of their close places." (Psalm 18:45 KJV)

I once read that even the tyrannical Hitler and the Nazi concentration camp commanders feared the power of the book of Esther. These are people that didn't care about human life, yet they feared the power of God's intervention power for His people. In fact, they feared it so much that they banned it in their death camps. They were afraid of a repeat of the event in the book of Esther, where the people of God were rescued, and the enemy's plan backfired.

This simply tells me that evil still fears Esther's story even today because it reveals divinity hidden in man. Take a look at what 2 Corinthians 4:7 says, "We have this treasure from God, but we are like clay jars that hold the treasure [ in clay jars]. This shows that the great [extraordinary; transcendent] power is from God, not from us." This is an amazing scripture.

The devil knows that your weakness today is not the end. He knows that a giant in you is waiting for the right time to rise. Because of what Lord Jesus did on the cross for you and me, God sees us through the lens of grace. And so, He supplies grace upon grace to overcome our human weaknesses and failures, elevating our position and rank to His throne room.

The challenge most times is that we do not see the enemy's fear. The Bible says he is like a roaring lion, seeking whom to devour. (1 Peter 5:8). He is not a lion as we presume and flee; he is only pretending to be one. Do you know how people put on different costumes of mickey mouse during children's parties? Yes, that is what the devil does. He is only putting on a costume to scare you. He is nothing but a defeated foe.

King David wrote in Psalm 18:43-45, "You have delivered me from the strivings of the people; You have made me the head of the nations; A people I have not known shall serve me. As soon as they hear of me, they obey me; The foreigners submit to me. The foreigners fade away, And come frightened from their hideouts."

Esther was once a weak little young girl who wasn't known or heard. The moment she became a queen, all hell broke loose. But why? She hasn't done anything to offend anyone, so why all these contentions? Haman suddenly started feeling threatened. I wondered why he was insecure. She is a queen, and he is the king's chief advisor. "Haman can't become a queen, so what's the issue?"

Perhaps you are also thinking the same way. Why are all these challenges confronting me? Why does it look like I'm unfortunate, and nothing seems to work in my favour? Why do I have a feeling God is mad at me, or what other reason could make Him watch me go through these challenges? My friend, it's not about you; it's the enemy trying to push you off the cliff because he is scared of the transformation in your future.

King Herod was also afraid of Jesus' transformation; even as a helpless little boy, he ordered the killing of all children within his age bracket. You may be feeling trapped under a tyrannical "king" of your own. Maybe it's an issue of the flesh etc. But I believe this revelation is coming to you in this season for a reason.

The revelation of Esther can preserve you, yes, but it can also "present" you and change your future. Esther's story is a prophecy of future doom to the enemy's plans. But, it is also a prophecy of divine transformation and elevation to you. Your future is secure, so hold on and don't give in to the devil's demands and pressure.
Prayer
Father, in the name of Jesus, I thank you because I am more than a conqueror. I thank you because you have it all worked out for me. I pray that you help me to remain strong in you. I decree that the devil shall not prevail over my life. I shall always overcome at all times. In Jesus' name. Amen.
Most Read
●
5 Benefits of Reading God's Word
●
Inner Room
●
The Man Behind the Mansion
●
What to Do After Receiving a Prophetic Word?
●
Living with Eternity in Mind
●
Practical Steps to Forgiveness
●
Scandalous Sin Needs Amazing Grace
➤