Daily Manna
Following the Right Pursuit
Sunday, 15th of January 2023
191
122
1091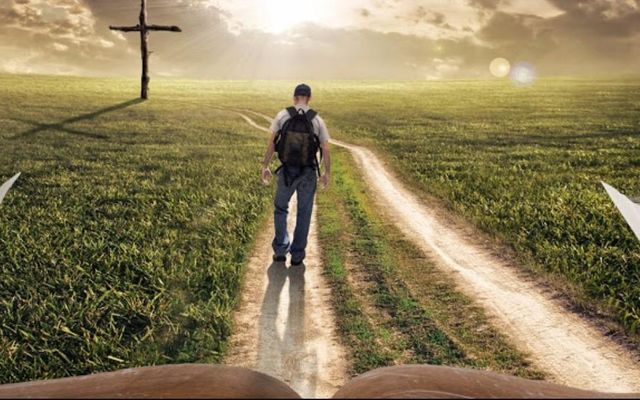 "And He said to them, "Take heed and beware of covetousness, for one's life does not consist in the abundance of the things he possesses." (Luke 12:15)

We live in a get-it-quick world. Young once desires to have it all immediately without following the process that makes a man. They spend hours on social media just to become who they see online. They see themselves as failures if they can't afford the jewellery, cars, gadgets, or clothes their celebrities flaunt online. So, they do everything possible to be noticed. Money, fame, and fear can motivate people to do crazy things. They also share a sad legacy with another motivator in human history, called "lust."

Many would sacrifice their reputation and every ounce of their self-esteem for one minute in the national and international spotlight or a few moments of stolen pleasures in another person's bed. They set a wrong pursuit for themselves that does not align with their purpose in life and God's design for their lives. Are you one of them? Are you also racing in the wrong direction just to make yourself happy? Are you living a false life so your friends can know you have arrived? Have you lost your dignity and honour for something that has no eternal value? It's time to rethink and retrace our steps.

Now, I'm not saying you shouldn't seek greatness or go for the good things in life; I'm saying, where is your heart? What is your purpose for moving in that direction? For Instance, Esther had the right pursuit when she joined the contest. She wasn't paying all these twelve-month sacrifices to make a name for herself. She wasn't aspiring to have a place in the palace so she could raise her shoulder at other ladies or become proud. Her purpose was holy and pure. She had the heart to save her people. She wanted to be a voice for her people who were in captivity in that land. There was no selfishness in her intention. It was all kingdom driven.

Jacob, on the other hand, gave in to his appetite. The Bible says, "And Jacob gave Esau bread and stew of lentils; then he ate and drank, arose, and went his way. Thus Esau despised his birthright." (Genesis 25:34). Esau sold his birthright for a bowl of soup. Esau is a person in the Bible who chose a temporary pleasure over a long-term blessing. Have you ever given something truly valuable up for a momentary gain?

Having the birthright meant that "Being the first-born son, a double portion of the paternal inheritance was allotted to him," "he became the priest of the family," and "he inherited the judicial authority of his father." Esau traded a double portion, priestly position, and judicial authority in the family for stew. He gave up his blessings.

The truth is, whatever impresses you attracts you. Whatever you pursue becomes your purpose. What are you pursuing—the King or the kingdom? In John chapter 4, Jesus was hungry after a long walk, so he stopped by a well and sent His disciples to get food. Soon, he met a woman, and a few moments later, she believed in the Son of God.

When the disciples returned with the food, the Bible says, "In the meantime His disciples urged Him, saying, "Rabbi, eat." But He said to them, "I have food to eat of which you do not know." Therefore the disciples said to one another, "Has anyone brought Him anything to eat?" Jesus said to them, "My food is to do the will of Him who sent Me and to finish His work." (John 4:31-34)

Hungry and famished, Jesus lost His appetite when He saw an opportunity to seek God's kingdom. He lost the taste for food when He saw an eternal purpose fulfilled. This should be your aim. Seek the kingdom always, and let eternity be your ultimate purpose.
Prayer
Father, in the name of Jesus, I thank you for unveiling your word to me today. I pray that you help me to seek your kingdom always. I give you my heart and my thought; I pray that I shall not be missing in your kingdom at the end. In Jesus' name. Amen.
Most Read
●
Your Breakthrough Cannot Be Stopped
●
Day 14: 21 Days Fasting & Prayer
●
Exceedingly Growing Faith
●
Finding Freedom in His Perfect Love
●
Power of the Spoken Word
●
A Lesson in Gratitude
●
Praise God in the Early Stages
➤