Daily Manna
The Man Behind the Mansion
Monday, 16th of January 2023
237
164
1170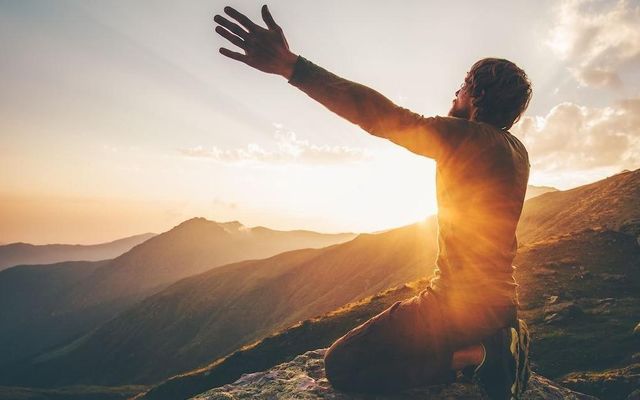 "Blessed is the man Who walks not in the counsel of the ungodly, Nor stands in the path of sinners, Nor sits in the seat of the scornful, But his delight is in the law of the Lord, And in His law, he meditates day and night." (Psalm 1:1-2)

It would come as no surprise that most of the young maidens ushered into this ancient world's most important, the beauty contest (of which Esther was a part) would be enamoured with the king's palace. I would not blame them. The city of Susa was home to the summer capital of Persia under King Xerxes' family line. The Bible gives us a detailed snapshot of the courtyard in the palace garden.

The Bible says, "And when these days were completed, the king made a feast lasting seven days for all the people who were present in Shushan the citadel, from great to small, in the court of the garden of the king's palace. There were white and blue linen curtains fastened with cords of fine linen and purple on silver rods and marble pillars, and the couches were of gold and silver on a mosaic pavement of alabaster, turquoise, and white and black marble. And they served drinks in golden vessels, each vessel being different from the other (Esther 1:5-7).

You can imagine the adornment of the palace. If this is merely a description of the king's "backyard," can you imagine how his throne room and palace looked? Anyone would forget their identity to catch a glimpse of the palace.

Today far too many Christians are enamoured with the finite finery and earthly benefits of God's kingdom rather than its King. We tend to ignore the man behind the mansion. We neglect the face behind the place. We want what God has to offer and wouldn't seek a relationship with Him. We love to claim the promises in the scripture rather than obey the God that gave the promise.

Friend, God is saying to you, seek me, and I will give you all you are admiring. The Bible says in Proverbs 23:26, "My son, give me your heart, and let your eyes observe my ways." Let your heart pant after God, not just what is in His hand. He doesn't have a problem giving you all you see, but would you give him your heart?
Prayer
Father, in the name of Jesus, I pray that you fill my heart today. I renounce every desire to seek things rather than you today. Help me not to seek you with my lips alone while my heart is far from you. I pray that your mighty hand would hold me closer to you. In Jesus' name. Amen.
Most Read
●
Putting God First #3
●
Give Your Weakness to God
●
For God and With God
●
Tell Him All
●
What to Do After Receiving a Prophetic Word?
●
You Pray, He Hears
●
Crucial Insights on Atmospheres - 3
➤