Daily Manna
Get Ready for Your Promotion
Monday, 30th of January 2023
234
157
1545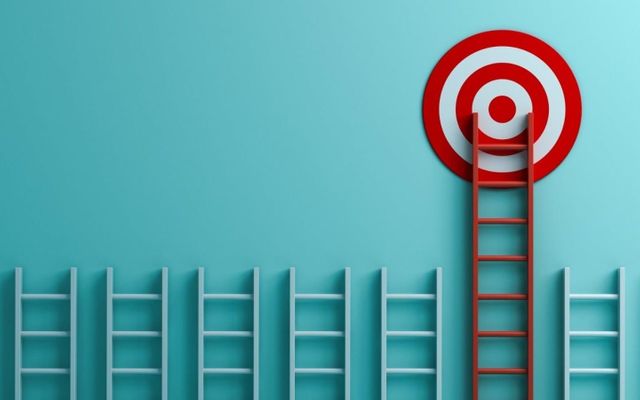 As a dream when one awakes, So, Lord, when You awake, You shall despise their image. (Psalms 73:20)

All around us, we see the ungodly prospering. Suddenly the thought runs across our minds: "Here I am, worshipping, serving the living God, yet I am not prospering – why?" This situation is more apparent in offices and businesses. God does not sleep. But at times, He appears to do so. But what happens when God stirs from His apparent sleep? The ungodly man, who has seemed so eminent and prosperous, vanishes as a dream. It is as if he had been a phantom or an illusion.

"For exaltation (promotion) comes neither from the east nor from the west nor from the south. But God is the Judge: He puts down one, and exalts another." (Psalm 75:6-7)

Allow me to share two practical keys for your promotion:

1. Do the Right Thing Always
One of the themes of the book of Esther is doing the right thing even when it is not popular. We see Esther's bold act of courage as she petitions the king for her people even when it could backfire on her, but it was the right thing to do in the eyes of God and for her people – the Jews.

Mordecai spoke up when he discovered a plot intended to harm the king. There were powerful forces at work behind the plot but then it was the right thing to do as it showed his loyalty to the king. As a result, scribes wrote of his actions in the royal records. And God caused it to be brought to the king's attention at the right time. (Esther 3:21-23, 6:1-3). By the time Esther presents Mordecai to the king, he already has a track record of excellence, loyalty, and leadership.

2. Step Confidently into Your Promotion
Once promoted, Mordecai's first act is to counter the enemy's decree—the one intended to annihilate God's people—with a new one. He dictates that new decree aloud to scribes who write it down.

He communicates in the king's name, using the king's seal. And that decree is sent out far and wide. Ultimately, through this Divine intervention, the Jews overcome their enemies, and their mourning turns into dancing! Scripture says, "You turned my wailing into dancing; you removed my sackcloth and clothed me with joy" (Psalm 30:11, NIV)

Do you remember being told in your history class at school about Alexander the Great? He was one of the greatest generals of all time and conquered almost the entire known world. Did you know that he is referred to in the Bible? You will not see his name written in the Scriptures, but a reference to him can be found in Daniel. Look at what the Bible calls him – a "goat" (Daniel 8:5-8). A man of God puts it like this: "He who to the world is Alexander the Great is to God nothing more than a he-goat." When God arises, the great become nothing. Allow God to arise in your life by spending quality time in worship and the Word. Honour Him through your giving. Don't ever get discouraged doing this.

Haman, who prepared gallows for Mordecai, ended up being hanged upon it himself. "Then Harbona, one of the eunuchs attending the king, said, "A gallows seventy-five feet high stands by Haman's house. He had it made for Mordecai, who spoke up to help the king." The king said, "Hang him on it!" (Esther 7:9 NIV) The wicked are raised high so that all might see how great their fall is and glorify God. Get ready for your promotion!
Prayer
Father, I thank You that You are God, who is not just powerful but all-powerful. Therefore, I surrender every situation into Your hands. If You are for me, then who can be against me? In Jesus' Name. Amen.
Most Read
●
Your Deliverance Cannot Be Stopped Anymore
●
Divine Order 2
●
Into Deep Waters
●
In Faith or Fear
●
Growing in Grace
●
Training for Battle
●
Satisfaction Guaranteed
➤