Daily Manna
Changing the Atmosphere in Your Home -2
Thursday, 16th of February 2023
234
145
1538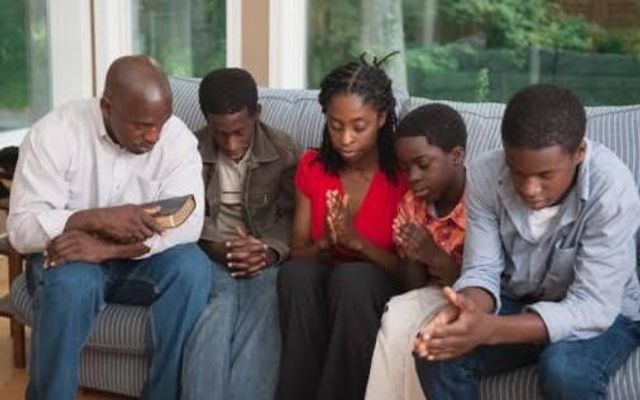 "Now Peter and John went up together to the temple at the hour of prayer, the ninth hour. (Acts 3:1)
Another key to engage if you want to change the atmosphere in your home is prayer. Prayer is vital to any thriving home. It is often said that a prayerless Christian is a powerless Christian. God has ordained prayer as a medium of communication between God and man. Jesus, the Son of God, didn't just teach us to pray but was an example of a prayerful individual. The Bible says in
Matthew 6:6, "But you, when you pray, go into your room, and when you have shut your door, pray to your Father who is in the secret place; and your Father who sees in secret will reward you openly."
The Bible says about Jesus in
Mark 1:35, "Now in the morning, having risen a long while before daylight, He went out and departed to a solitary place; and there He prayed."
And also, in
Luke 5:16, "So He Himself often withdrew into the wilderness and prayed."
His ministry was marked with prayers; no wonder He recorded results that marvelled people.
Like Jesus, we should have a fervent prayer altar if we must change the atmosphere in our home. Jesus said in
Luke 18:1, "Then He spoke a parable to them, that men always ought to pray and not lose heart,"
Our house should be like a burning campfire which keeps the people around it warm at night and also keeps the beasts away from attacking the campers. So, we should have a fervent prayer altar to keep satan and all his activities away from our home.
Hence, we need to have a place and a set time for prayer. Don't just leave prayer to chance. We should have a time when we pray as a family. The disciples went to the temple at the hour of prayer. In other words, they learnt from Jesus that you don't just pray on impulse, but we need to be disciplined in prayers, and that is possible when we set a time to pray.
Have a definite time dedicated to talk to your God in your home. Let your children know that you are not their helper, but God is. Some parents shield their children away from God. They do not turn their heart to God but to themselves. So when they have a need, yes, they come to you, but let them know that God is the provider. Let them know that you are only a channel. So that when they find themselves in situations where you can't help them, they would know how to turn to the Lord.
Our fervency in prayer also helps to keep evil spirits and demonic manifestations away from our homes. Our children are empowered on the altar of prayer to prevail over any attack of the enemy that is targeted at them. Through prayer in the home, you make your home a no-flight zone for the forces of darkness. You shut the door permanently against the devil and his agents.
This is so important if you want to experience peace and joy in your home. The Bible says in
Hebrews 9:14, "how much more shall the blood of Christ, who through the eternal Spirit offered Himself without spot to God, cleanse your conscience from dead works to serve the living God?"
One more importance of prayer is that we nail every deadly habit to the cross through prayers.
We engage the blood of Jesus in prayer to blot out every addiction in our children. Some parents wait for rehab or a counsellor to help their children from addiction when they can engage in the fire of prayer. So, keep at it, pray always and pray without ceasing as a family if you must dominate in these last days.
Prayer
Father, in the name of Jesus, I thank you for opening my eyes to the call to pray. I ask that you fill my heart with the truth. I pray for the grace not to be weak in prayer but fervent in spirit. From now, I shall not be lazy, and the fire on our altar shall keep burning. In Jesus' name. Amen.
Most Read
●
Preparing for 2019
●
God Wants to Use You
●
A Christ Centered Home
●
Get Ready for Your Promotion
●
The Garment of Righteousness
●
21 Days Fast: Day #12
●
Praise in the Prison
➤