Daily Manna
Wrong Thinking
Saturday, 25th of February 2023
218
133
1222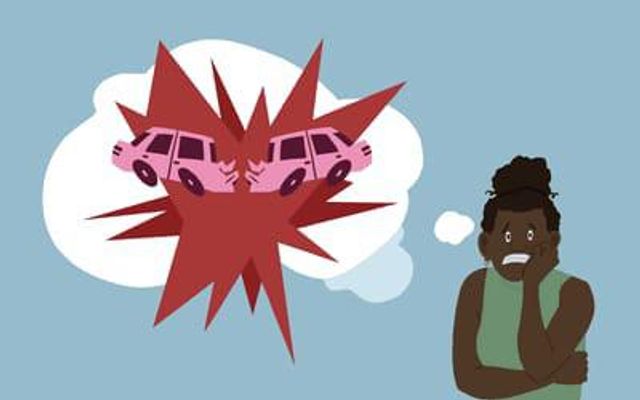 "For as he thinks in his heart, so is he." Eat and drink!" he says to you, But his heart is not with you." (Proverbs 23:7)
God has a place for you in life. So why aren't you there yet? Because there are "walls" that keep you out. One of those walls is wrong thinking which results in mental barriers. Wrong thinking is defined as thinking that doesn't align with God's will, plans, and purposes for your life. What a person thinks in their heart is more important than what they say with their mouth. Our mind shapes our lives. Our reality is a function of our thoughts.
God said in Philemon 1:14 KJV, "But without thy mind would I do nothing; that thy benefit should not be as it were of necessity, but willingly." God will not do anything without consulting your mind. So, what are your thoughts?
The Bible says in Numbers 13:31-33, "But the men who had gone up with him said, "We are not able to go up against the people, for they are stronger than we." And they gave the children of Israel a bad report of the land which they had spied out, saying, "The land through which we have gone as spies is a land that devours its inhabitants, and all the people whom we saw in it are men of great stature. There we saw the giants (the descendants of Anak came from the giants); and we were like grasshoppers in our own sight, and so we were in their sight."
God already told the people about what He had prepared for them. But the leaders came back, and their minds couldn't comprehend God's provisions in the Promised Land. The Bible says they were in their mind like grasshoppers. These were full-grown men, but their thinking was wrong. God wanted them to think of His blessings, but they were thinking of themselves as undeserving.
How often has God shown you something great, but your mind says it's probably someone else? "I can't be very wealthy? I am not worthy of such a position? These are some wrong thoughts that keep us below the blessings of God for our lives.
Here is why Apostle Paul wrote in Romans 12:2, reminding us that we should not conform to this world but be transformed by the renewing of our minds. Wrong thinking can prevent us from seeing God's truth and experiencing His blessings. When the disciples gathered together after Christ Jesus' resurrection, Jesus entered the room despite the fact that the "doors were shut" (see John 20:19-31). Walls were not a barrier to the risen Christ.
Whatever walls – physical or mental – might be holding you back, confining or excluding you. "With my God, I can scale any wall," said King David (II Samuel 22:30 NLT).
Caleb said in Numbers 13:30, "Then Caleb quieted the people before Moses, and said, "Let us go up at once and take possession, for we are well able to overcome it." This is the mindset that we should have. We should have a right-thinking that says we are well able to possess the land. We are well able to manifest God's blessings. We have a responsibility to cast down every negative imagination. 2 Corinthians 10:5-6, "casting down arguments and every high thing that exalts itself against the knowledge of God, bringing every thought into captivity to the obedience of Christ, and being ready to punish all disobedience when your obedience is fulfilled."
Cast down every negative thought with God's word. Let His word dwell richly in you. The people that thought wrongly about the Promised Land didn't enter. So, let your mind be wired and coated with God's word. If God says you can, let your mind think the same, and you will become it.
Prayer
Father, in the name of Jesus, I thank you for your goodness in my life. I pray that you help me to think rightly always. I submit my mind to your word and I pray that my life will enjoy your blessings as promised in your word. I decree that my life shall manifest your glory to the fullest. In Jesus' name. Amen.
Most Read
●
Speak in Tongues and get Spiritually Refreshed
●
Staying Free From the Trap of Offence
●
Extend Grace to Others
●
Fear Not
●
Lead By Example
●
Shut the Door
●
Crucial Insights on Atmospheres - 2
➤