Daily Manna
Not Unto Us
Monday, 6th of March 2023
237
161
1205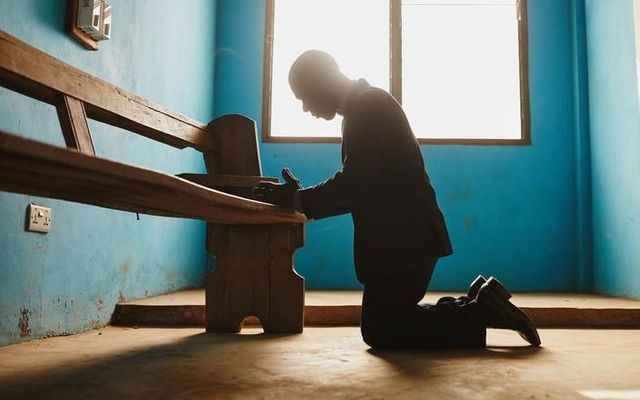 As Christians, we are called to serve and love others, just as Christ loved us and gave Himself for us. However, in the midst of our service, we may fall into the trap of seeking recognition and promotion for ourselves. It can be tempting to desire titles and accolades, especially in a world where success and recognition are highly valued. But as Psalm 115:1 reminds us:

Not unto us, O LORD, not unto us,
But to Your name give glory (Psalm 115:1)

Twice it is mentioned, "not unto us". The repetition serves as a powerful reminder that the glory should not be attributed to us, but rather it belongs to the Lord.

Pastors, leaders and those serving the Lord, please allow me to talk to you. In ministry, many times, we may find ourselves feeling unappreciated or unnoticed by others. We may feel like our efforts are going unnoticed and may be tempted to promote ourselves to gain recognition. But we must be careful not to do things for the eyes of men. We must remember that our ultimate purpose is to serve and glorify God, not ourselves.

In Matthew 5:16, Lord Jesus also emphasises the importance of giving glory to God. "Let your light so shine before men, that they may see your good works and glorify your Father in heaven." Here, Jesus is telling us that when we do good works, we should not do them for our own recognition but for the glory of God. We should live our lives in such a way that others see the good we do and give glory to God.

Take heed that you do not do your deeds before men to be seen by them. Otherwise, you have no reward from your Father in heaven. (Matthew 6:1)

Jesus warned His disciples to beware of practising their righteousness before others in order to be seen by them. He reminded them that their Father in heaven sees what is done in secret and will reward them accordingly. (Matthew 6:4). We must remember that our true reward comes from God, not from the recognition of others.

Instead of seeking titles and recognition for ourselves, we should focus on serving others with a humble heart, just as Christ did. We should follow the example of John the Baptist, who said of Jesus, "He must increase, but I must decrease." (John 3:30). We must learn to give Him glory and honour in all that we do, even if it means serving without a title or recognition.

Let us be mindful of our motives in ministry. Remember that it is not about promoting ourselves but about promoting Him and His Kingdom.
Prayer
Father, as I seek to serve You, I ask that You search my heart and reveal any selfish motives that may be lurking within me. Help me remember that it is not about promoting myself but You and Your Kingdom alone. In Jesus' name. Amen!
Most Read
●
Language of Glory and Power-Tongues
●
Respect and Value
●
Qualities that Made David Stand before Kings
●
Don't Stop Pouring Into Others
●
The Joy of the Lord
●
Facing the Opposition
●
Slaying the Giant of Procrastination
➤