Daily Manna
Embracing Patience
Thursday, 30th of March 2023
212
149
1320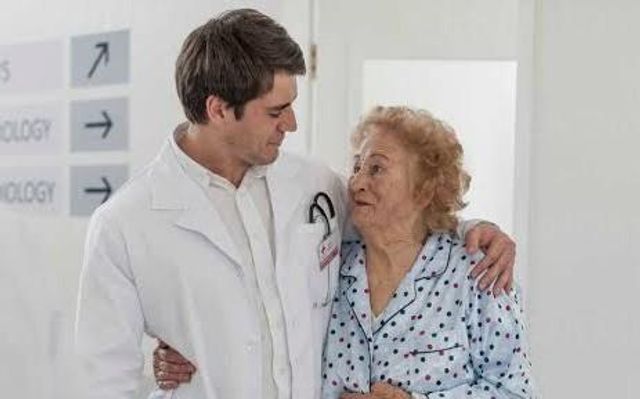 God's wisdom is far beyond our comprehension, and He always has a purpose in everything He does. Proverbs 16:4 (ESV) reminds us, "The LORD has made everything for its purpose, even the wicked, for the day of trouble." The storms you face in life, whether emotional, physical, or spiritual, serve a greater purpose than you may realise. There is a purpose to these storms. Allow me to share with you some life lessons.
a). The Storms Bring Growth and Refinement:
I am proud to say that I am a farmer's son. I have seen my father stand behind a plough and the bull pull it. As children, my little brother and I would stand on the plough as the bull pulled it. Growing up as a farmer's son, I learned that life's most fertile moments often happen in the valleys, not on the mountaintops. Valleys are where the soil is richest, formed from eroded mountain rocks and organic matter. This is where the best growth occurs, and it serves as a metaphor for our own lives.
Just as fertile soil is created in the valley from challenging processes like erosion and decomposition, personal growth often stems from overcoming adversity. The maximum growth in our life happens not on the mountain tops but while we are in the valleys of life. The irony is that you go to the mountaintop because of your growth and refinement in the valley.
Storms in our lives can shape and refine our character. They help us in developing resilience, patience, and faith. However, the person who goes in the storm and the person who comes out of the storm are two different people.
Perhaps you are in the middle of one right now. Maybe it's a storm of sickness or depression. It could be a financial situation or some sort of strife in a relationship. The bad news is that no news channel forewarns us of such storms. A person who goes into the storm talks about faith, and a person who comes out of the storm lives his faith. Habakkuk 2:4 says, "The just shall live by faith."
In today's fast-paced world, patience is indeed a virtue that is often overlooked. If today's generation lacks one thing, it is patience. James 1:2-3 (NKJV) states, "My brethren, count it all joy when you fall into various trials, knowing that the testing of your faith produces patience." It is crucial to remember that our faith journey requires perseverance and patience in the face of the storms we face.
One woman approached me after a service saying, "Pastor Michael, I have been attending church for three Sundays, and God has yet to answer my prayers." I told her, "Lady, there is a fourth Sunday, a fifth, and many more to come." What I really meant was: patience is essential when you are trying to tap into God's guidance and blessings.
God is not an ATM machine, dispensing immediate answers and solutions to our problems. Instead, He is a loving Father, working meticulously and deliberately in our lives, refining our character and moulding us into the best versions of ourselves. The process may be slow and often challenging in the face of storms, but through patience, we learn to trust in God's perfect timing and recognise His hand in every aspect of our lives.
Prayer
Heavenly Father, I come before You with a humble heart, seeking Your guidance and wisdom. In a world that demands instant gratification, help me to cultivate patience and trust in Your perfect timing. Help me rely on You and to trust that Your plan for my life is far greater than anything I could imagine. In Jesus' name. Amen.
Most Read
●
Should We Quit Because Some Leader Fell?
●
Why Great Men and Women Fall - 5
●
Four Essentials of Worship
●
A Different Jesus, Different Spirit, and Another Gospel - II
●
It is Turning Around For You
●
21 Days Fast: Day #21
●
Moving from Grief to Grace
➤