Daily Manna
How to Guard Your Heart
Wednesday, 10th of May 2023
199
131
1025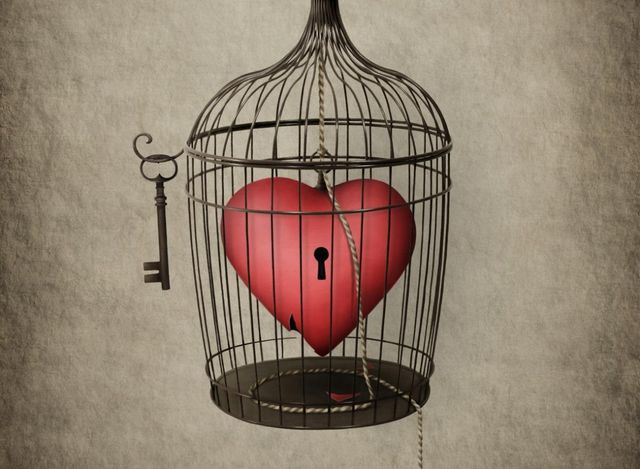 Guard your heart above all else, for it determines the course of your life. (Proverbs 4:23 NLT)
Notice that it doesn't say somebody else will guard your heart. It doesn't say God will guard your heart, your neighbor will guard your heart or your pastor will guard your heart. It says you need to guard your heart.
I know the world says to trust your heart. Follow your heart. Listen to your heart. But the Scripture doesn't say to follow the heart; instead it says to instruct your heart. Teach it what it should pursue.
The rest of Proverbs 4 gives us four things to consider:
1.Be careful what you talk about. Proverbs 4:24: "Keep your mouth free of perversity; keep corrupt talk far from your lips." What you talk about can feed your heart.
2.Be careful what you look at. Proverbs 4:25: "Let your eyes look straight ahead; fix your gaze directly before you." What (or who) are you watching? Far too often we are entertained by the very things Christ died for.
3.Be careful where you go. Proverbs 4:26: "Give careful thought to the paths for your feet and be steadfast in all your ways." Often, guarding your heart—and changing what you talk about and look at—requires changing where you hang out and who you hang out with. Someone said, you could not choose the family where you were born but you can certainly choose your friends. The choice is yours.
4.If something seems evil, stay far from it. Proverbs 4:27: "Do not turn to the right or the left; keep your foot from evil." Now, something good or neutral can become evil when it becomes more important than God in our lives. Watching a good game; there's nothing wrong with that, unless it becomes so important that your favorite team losing makes you angry or depressed all week.
5.Lord Jesus spoke a parable to them saying, "men always ought to pray and not lose heart, (Luke 18:1) Prayer will strengthen you and keep you from losing heart. How does this happen?
When we pray, the peace of God which surpasses all understanding will guard your hearts and minds through Christ Jesus. This peace only comes when we come before God and make our requests known to Him.
Prayer
1. We are fasting (Tue/Thu/Sat) of 2023. This fasting has five main goals.
2. Each prayer point must be prayed at least for 2 minutes and more
3. Also, use these prayer points on the days you are not fasting
Personal Spiritual Growth
Father, I commit to live as a person of one thing. Help me to regularly sit at Your feet as Mary of Bethany did. Give me grace to put into practice all the things I have learnt today. In Jesus' name. Amen
Oh Lord, may your Spirit convict every family member who has not received salvation and grant them the grace to accept your gift of salvation.
Oh Lord, may your goodness lead my family into repentance and acceptance of Jesus as Lord and Savior. Open their minds and show them the truth about Christ.
Every carnal attitude of disobedience that is promoting barrenness in my life be terminated today in Jesus name.
Father, in the name of Jesus, let Your Spirit come upon every Pastor, Group Supervisor and J-12 leader of KSM. Cause them to grow spiritually and in serving you.
Father in the name of Jesus, let every evil imagination of the wicked against our nation fall to the ground, resulting in the advancement and progress of our nation.
Most Read
●
Prophetically Decoding the End Times
●
21 Days Fast: Day #20
●
21 Days Fast: Day #3
●
The Power of Consistency
●
Crucial Insights on Atmospheres - 3
●
The Watchman
●
Speak in Tongues and Make Progress
➤