Daily Manna
One of the Twelve
188
122
1165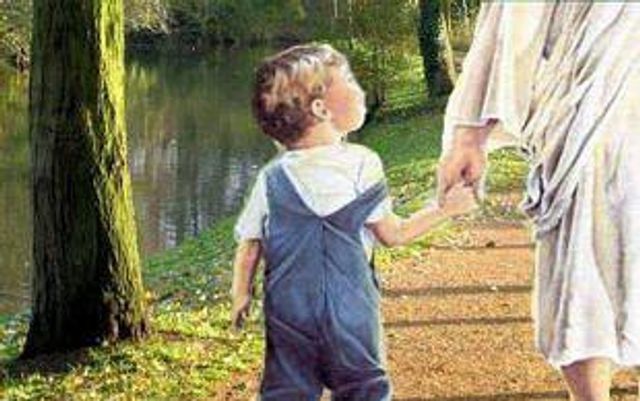 And He died for all, that those who live should live no longer for themselves, but for him who died for them and rose again (2 Corinthians 5:15)
It is believed that there were about 5,000 believers during the time of Christ. Among those believers, there were three types. The largest number of believers were those who came to Jesus only for salvation. They served Him little beyond coming to Him to receive salvation. A much smaller number, say 500, actually followed Him and served him. Then there were the disciples. These were those who identified with Jesus. They lived the life that Jesus lived. Each of these ultimately died in difficult circumstances. They experienced the hardships, the miracles, and the fellowship with God in human form.
If you had to say which group best represented your life, which one would you fall into? -the 5,000 who simply believed, the 500 who followed and sought to implement what they were learning from the Saviour, or the 12 who identified completely with the life and mission of the Saviour?
Lord Jesus has called each of us to identify with him completely. "This is how we know we are in Him whoever claims to live in him must walk as Jesus did. " (1 John 2;5b-6). This is the essence of true Christian faith; it's a spiritual journey that leads us to embrace our divine identity in Christ, moving beyond mere belief to intimate union with Him.
Living a life identified with Christ brings about an inner transformation that radiates outwardly. As Apostle Paul says, "Therefore, if anyone is in Christ, he is a new creation. The old has passed away; behold, the new has come." (2 Corinthians 5:17)
Prayer
Each prayer point must be prayed for at least 3 minutes and more.
Personal Spiritual Growth
Father, in the name of Jesus, teach me to profit. Lead me in the way I should go. (Isaiah 48:17)

Blessed Holy Spirit, empower me to minister to each member of my family. In Jesus' name. Amen.
Father, in the name of Jesus, I thank You that You will open doors for me and my family members that no one can shut. (Revelation 3:8)
Father, in the name of Jesus, I pray that thousands would tune into the KSM Live broadcasts every Tue/Thu & Sat. Turn them and their families towards You, Lord. Let them experience your miracles. Cause them to testify so that Your name would be exalted and glorified.
Father, in the name of Jesus and by the blood of Jesus, release your vengeance in the camp of the wicked and restore our lost glory as a nation.
Most Read
●
Is It OK to Skip Church and Watch Church Online at Home?
●
Love - The Winning Strategy - 1
●
God Opens Great Doors
●
Day 10: 21 Days Fasting & Prayer
●
Day 08: 21 Days Fasting & Prayer
●
The Grace of Giving - 1
●
The Impact of Our Choices
➤