Daily Manna
Confessing the Lordship of Jesus
Friday, 20th of November 2020
371
160
2514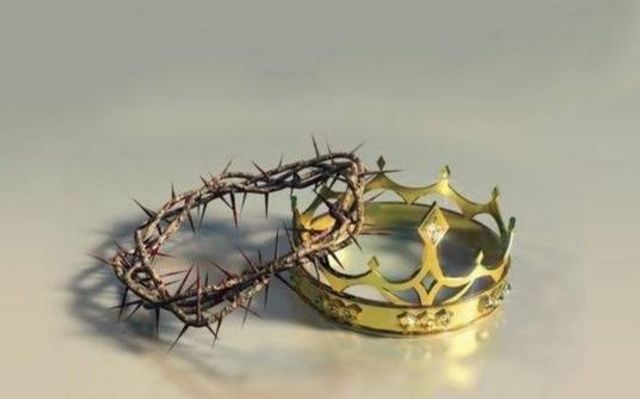 "Therefore whoever confesses Me before men, him I will also confess before My Father who is in heaven. But whoever denies Me before men, him I will also deny before My Father who is in heaven." (Matthew 10:32-33)
Confessing the Lordship of Jesus before men is not a matter of shame and fear. Yet, many Christians fear to publicly acknowledge Jesus Christ as their Lord and Saviour out of the fear of man.
Even during the time of Jesus, many believed in Him to be the Messiah but feared to confess Him openly out of fear that they would lose a position or be ostracized out of the Jewish community.
Case in point: A man blind from his birth received sight through the hands of Jesus. When the parents were asked to identify whether he was their son, they replied, ""We know this is our son and that he was born blind, but we don't know how he can see or who healed him. Ask him. He is old enough to speak for himself." (John 9:20-21)
They knew that it was Jesus who had healed their son. But His parents said this because they were afraid of the Jewish leaders, who had announced that anyone saying Jesus was the Messiah would be expelled from the synagogue. 23 That's why they said, "He is old enough. Ask him." (John 19:22-23)
The Bible further tells us, "Many people did believe in him, however, including some of the Jewish leaders. But they wouldn't admit it for fear that the Pharisees would expel them from the synagogue." (John 12:42)
Why do people not publicly acknowledge Jesus Christ as their Lord and Saviour?
The Bible says, "For they loved human praise more than the praise of God." (John 12:43). Many times, when human approval seems more important than God's approval, people fail to publicly acknowledge Jesus Christ as their Lord and Saviour.
Why do we fear the disapproval of others so much? The Bible calls this the "fear of man," The fear of man can immobilize us when we should take action, and gag us into silence when we should speak.
"The fear of man lays a snare, but whoever trusts in the Lord is safe" (Proverbs 29:25). The Hebrew word here for "snare" refers to traps hunters used to catch animals or birds. Snares are dangerous and we must do all that we can do to free ourselves.
The good news is, God has the power to free us from the fear of man so that we can live safe and secure in the freedom that He has provided for us through the perfect sacrifice of His Son Lord Jesus Christ.
#1: As soon as you recognize the fear of man in your life, confess it as sin to God and repent.
#2 "We must obey God rather than men" (Acts 5:29). Obedience calls for courage. Courage is not the absence of the emotion of fear, but the resolve to obey despite what we feel
#3 Ask Him for grace and power to boldly and fearlessly proclaim Jesus Christ in all places at all times.
Confession
I shall not fear men but God. Lord Jesus Christ died for me and when He rose again He gave me victory. Therefore I shall lift Jesus higher in all places at all times.

➤