Daily Manna
Let Judah Go Up First
Sunday, 22nd of November 2020
348
145
2892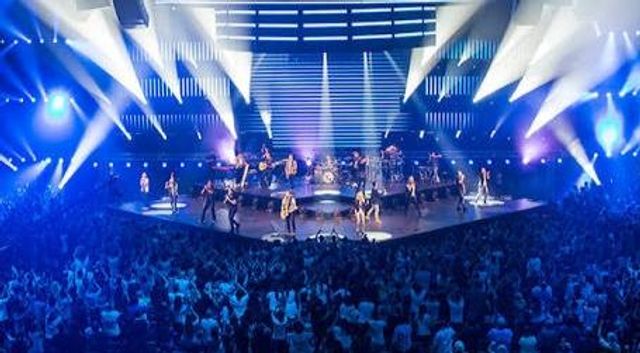 In Judah God is known (Psalm 76:1 NKJV)
Judah (or Yehudah in Hebrew) was the fourth son of Jacob, one of whose descendants was to be the Messiah (Genesis 29:35; 49:8–12)
Interestingly the meaning of Judah means 'praise'. In Judah (praise) God is known or revealed.
God is honoured in Judah (Psalm 76:1 NLT)
God is honoured when we praise Him.
Jacob's wife, Leah named her fourth son Judah. Do you know why?
She knew that Jacob her husband did not love her in spite of the fact she had borne him 3 sons. At this point between, she decided to surrender and not lament Jacob's lack of love for her; she said: "this time I will praise the Lord"(Gen. 29:35). This was when Judah was born.
Just as Judah held a special place in God's heart, praise also holds a special place in God's heart today. Praise is powerful, a necessity and a key to God's blessings.
Now after the death of Joshua it came to pass that the children of Israel asked the Lord, saying, "Who shall be first to go up for us against the Canaanites to fight against them?" And the Lord said, "Judah shall go up. Indeed I have delivered the land into his hand." (Judges 1:1-2)
We see the same thing in Judges 20:18, When it was battle Judah went up first. This is a prophetic picture of how we are to go into battle. I don't know what battle you are facing. I want to prophetically tell you that you are not to enter the battle alone, we must allow Judah to go first; praise to the Lord must go first.
Don't enter prayer complaining and grumbling to the Lord about your problem or situation. Let Judah go first; praise Him first. You see Judah was fourth in his family, yet in God's order, he became first.
Maybe you don't feel like praising God. Maybe there is nothing to praise God for in your life. Praise Him anyway. He is worthy of all praise.
In 2 Chronicles 20, when King Jehoshaphat faced armies like the multitude like the sand. He knew that this battle was beyond his strength. This is when he sought the face of God. Do you know how he entered into a battle which seemed impossible to win.
Now when they began to sing and to praise, the Lord set ambushes against the people of Ammon, Moab, and Mount Seir, who had come against Judah; and they were defeated. (2 Chronicles 20:22)
I am not aware of what battle you are facing. Maybe it's some sickness, a court case, a client problem, some society issue, or some long-standing family dispute, let the praises of God go forth out of your mouth. Let the praises of God be as rivers of living water flowing from your belly (John 7:38). You will enter 2021 with a song on your lips.
Even the Son of God, our Lord Jesus Christ was introduced on this Earth on Christmas night with Praise.
For there is born to you this day in the city of David a Saviour, who is Christ the Lord. And suddenly there was with the angel a multitude of the heavenly host praising God… (Luke 2:11, 13)
Prayer
Kindly use the praise section in the NOAH App to praise the Father, Son and the Holy Spirit. Do this for the next 21 days every day. (This is a prophetic instruction, do not ignore it)

➤