Daily Manna
Catch Them Young
Saturday, 9th of September 2023
128
82
723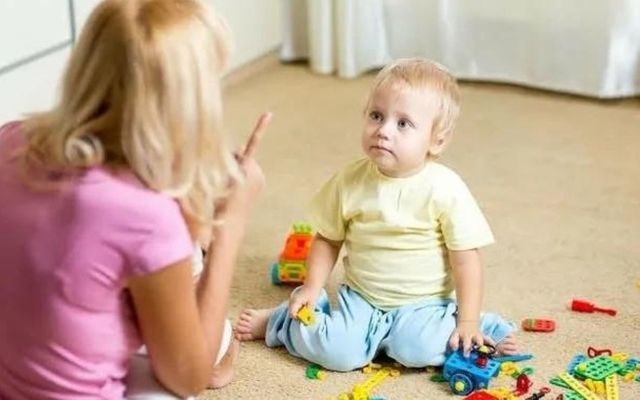 Train up a child in the way he should go, and when he is old, he will not depart from it. (Proverb 22:6)

"Catch them young and watch them grow" is a cliché borrowed from the Bible. Training children in the things of the Lord is of vital importance as this will give them a foundation later in life. Children are like soft clay in the hands of a potter, and whatever way you fashion them; they will take that particular shape.
"O Israel, can I not do to you as this potter has done to his clay? As the clay is in the potter's hand, so are you in my hand. (Jeremiah 18:6 NLT)
Even during the time of our Lord Jesus, parents brought their children to be blessed by him. In fact, the Lord was angry with the disciples when they hindered them. Do you think the Lord has changed? He still desires little children to come to him in worship and prayer. Teaching children to sing, clap and dance to various Christian songs will put in them a desire to worship the Lord.
Contrary to adults, children are very fresh when they wake up in the morning. Teach them one-liners for their needs and the family. Do you know you are training a young soldier? Don't put on the TV as soon as they wake up. Let the atmosphere in your home be that of worship. Then, you can be sure that the Lord will take them in His hands and bless them.
There is one important thing you also need to take care of. How can you train your children if you are not training yourself? Make sure you are attending the church services regularly and spending personal time with the Lord.
Prayer
Each prayer point must be prayed for at least 2 minutes and more.
Personal Spiritual Growth
All my children shall be taught by the Lord, and great shall be their peace in the Name of Jesus. Amen.
Blessed Holy Spirit, show me specifically how to minister to each member of my family. Empower me, Lord. Reveal opportunities to share about You, at the right moment. In Jesus' name. Amen.
Every seed that I have sown will be remembered by the LORD. Hence, every impossible situation in my life will be turned around by the LORD. In Jesus' name.
Father, in the name of Jesus, I pray that thousands would tune into the KSM Live broadcasts every Tue/Thu & Sat. Turn them and their families towards You Lord. Let them experience your miracles. Cause them to testify so that Your name would be exalted and glorified.
Father, in the name of Jesus, I pray that the hearts of the people in every city and state of India would turn towards You. They would repent of their sins and confess Jesus as their Lord and Saviour.
Most Read
●
Limiting Beliefs that Hinder You
●
Seasons of Pruning- 3
●
Crucial Insights on Atmospheres - 2
●
Who's Your Mentor - I
●
Changing the Atmosphere in Your Home -1
●
Entering Your Divine Destiny in Christ
●
The Sunrise After the Longest Night
➤