Daily Manna
What is Blasphemy Against the Holy Spirit?
Wednesday, 13th of September 2023
175
112
1008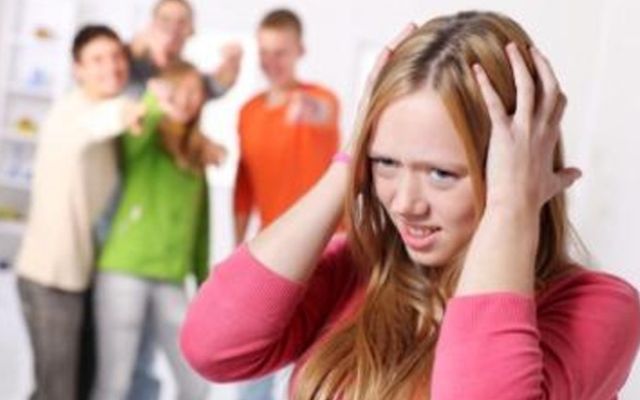 One day a man who was demon-possessed, blind and mute, was brought to Jesus; and He healed him, so that the blind and mute man both spoke and saw. When the multitudes saw this, they were amazed, and they wondered if He could be the Messiah (Matthew 12:22-23)
But when the Pharisees heard about the miracle, they said, "No wonder he can cast out demons. He gets his power from satan, the prince of demons." (Matthew 12:24)
In other words, they accused Lord Jesus of casting out demons by the power of satan. They did this to discredit the ministry of Jesus. Who in his right mind would want to follow someone who is working with satan?
Jesus warned them, saying, "God will forgive people for every sin and blasphemy they have committed except one. There is no forgiveness for the sin of blasphemy against the Holy Spirit. If anyone speaks evil of me, the Son of Man, he can be forgiven; but if anyone contemptuously speaks against the Holy Spirit, it will never be forgiven, now or ever!" (Matthew 12:31-32)
The term blasphemy, in general, is defined as "defiant irreverence." The term can be applied to such sins as cursing God or willfully degrading things that relate to God.
Blasphemy is also attributing some evil to God or denying Him some good that we should attribute to Him. This particular case of blasphemy, however, is called "the blasphemy against the Holy Spirit."
The Pharisees were attributing the work of the Holy Spirit to the devil, even though they knew the truth and had enough proof. Their blasphemy against the Holy Spirit was their final rejection of God's grace.
Jesus told the crowd that the Pharisees' blasphemy against the Holy Spirit "will not be forgiven, either in this age or in the age to come" (Matthew 12:32). This is another way of saying that their sin would never be forgiven, ever. Not now, not in eternity.
Today, the state of continued unbelief would amount to blasphemy. The Holy Spirit convicts the unsaved world of sin, righteousness, and judgment (John 16:8). To resist that conviction and willfully remain unrepentant is to "blaspheme" the Spirit.
Prayer
Each prayer point must be prayed for at least 2 minutes and more.
Personal Spiritual Growth
Father, forgive me for the times I have grieved Your Spirit. Keep me from all sin and always close to You. In Jesus' name. Amen.
Father, in the name of Jesus, open the eyes and ears of my family members to know You as Lord, God and Saviour. Turn them from darkness to light.
Father, in the name of Jesus, cause the work of my hands to prosper. Anointing to prosper fall upon my life.
Father, in the name of Jesus, I pray that thousands would tune into the KSM Live broadcasts every Tue, Thu & Sat. Turn them and their families towards You Lord. Let them experience Your healing, deliverance and miracles. Cause them to testify so that Your name would be exalted and glorified among the nations.
Father, in the name of Jesus, I cover every KSM intercessor by the blood of Jesus. Raise up more intercessors.
Father, in the name of Jesus, I pray that the hearts of the people in every village, city and state of India would turn towards You. They would repent of their sins and confess Jesus Christ as their Lord, God and Saviour.
Most Read
●
God El Shaddai
●
Heed the Warning
●
Burning Bridges Behind Us
●
21 Days Fast: Day #10
●
His Divine Repair Shop
●
Embracing Patience
●
Your Breakthrough Cannot Be Stopped
➤