Daily Manna
Preparing for 2019
Sunday, 9th of December 2018
293
167
4170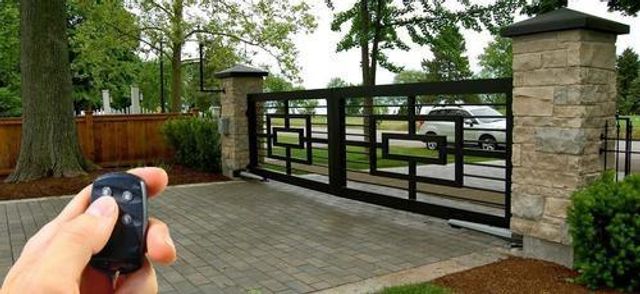 David prepared iron in abundance for nails for the doors of the gates and for the couplings, and bronze in abundance without weighing, also cedar trees without number (1 Chronicles 22:3-4)

King David made extensive preparations for the construction of the temple (God's house), even though he knew it would not be built during his lifetime. It was ultimately built by Solomon his son; but nevertheless he prepared the materials to build God's house.

The principle to note here is: Parents can prepare and children can reap the benefits.

For the Jews, the sixth day of the week was called preparation day. (Mark 15:42)

The principle here is: There must be a season of preparation before there can be a season of rest.

Before Esther could go and meet the king, she had to prepare herself by undergoing a strict twelve month beautification process.

"Before a young woman's turn came to go in to King Xerxes, she had to complete twelve months of beauty treatments prescribed for the women, six months with oil of myrrh and six with perfumes and cosmetics." (Esther 2:12)

The principle here is: Esther's preparation paved the way for the saving of all Jews in that region. Your preparation can not only benefit you but can become a blessing to thousands.

Someone said, "You cannot have a great recital if you have a poor rehearsal" Preparation is key.

Jesus' whole life was preparation for the cross. Days before Jesus was crucified, a woman anointed his head with perfume, an act which he referred to as preparation for his burial and ultimately His ressurection to glory.

The principle here is: The Lord will raise people to prepare you for what lies ahead of you. I believe the lord is using me to prepare you.

The year 2018 is soon coming to a close. 2018 will soon be history while 2019 remains a mystery. 2019 will be a year of major upheavals.

Many welcome the New Year partying and boozing. What they don't know that this is the very time that witches plant curses on people and lock their destinies. Failing to prepare is preparing to fail.

As a man of God, I say to you, if you can prepare yourself with prayer and fasting in the secret place, nothing will shake you in 2019.

The Holy Spirit has graciously led me to tell you that I will be on a 21 Day Fast from 12.12.2018 – 01.01.2019 in preparation for the coming year 2019.

Everyday we will fast from 00:00 Hrs (12 O'clock midnight) and end at 14:00 Hrs (2pm) everyday

(If you are spiritually mature, then you can extend your fast even till 15:00Hrs (3pm) every day.

No tea, coffee, milk etc. is permitted from 00:00Hrs - 14:00Hrs (12 am - 2:00pm).
Please drink as much water as you can during this period.

***After This Time Period You Can Have Your Normal Meals***

During this period of fasting, please avoid worldly distractions (ex: Social Media) as much as possible to get maximum benefits from this fast.

Hundreds will be fasting. I earnestly urge you to join me on this fasting program. Your life will never be the same.
Prayer
Father, blessed is the man whom You prepare. Prepare me for the year 2019. In Jesus' name. Amen.
Most Read
●
The Difference is Clear
●
The Dual Facets of Holiness
●
Guard Your Heart Diligently
●
God Will Provide
●
Moving from Grief to Grace
●
Angelic Appearances in a Dream
●
Quick Obedience
➤