Daily Manna
Blame Shifting
308
136
2789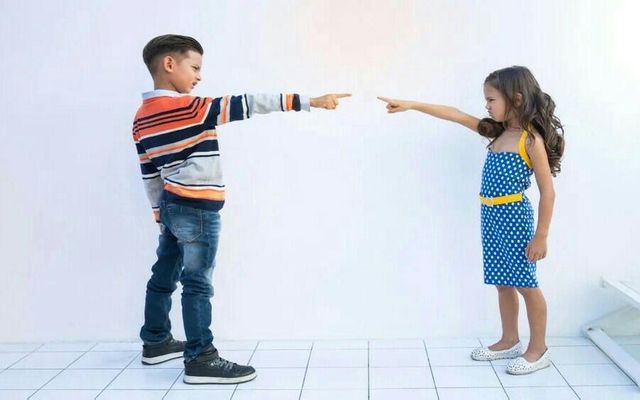 Let's go to the Garden of Eden – Where it all started
Then the man said, "The woman whom You gave to be with me, she gave me of the tree, and I ate."
And the Lord God said to the woman, "What is this you have done?" The woman said, "The serpent deceived me, and I ate." (Genesis 3:12-13)
The man blamed the woman and the woman blamed the serpent
As soon as man sinned, the man quickly commenced blaming others. (When I say man, please understand it includes the woman as well).
One of the effects of sin is the refusal to take responsibility for our actions. This is the attitude, which is so prevalent today right from the infant to the elder.
Why do people blame others for their actions?
1. They don't want to live with the guilt that comes out of their actions
2. They don't want to suffer the consequences of their actions. Blaming others is like an escape mechanism
The effects of blaming others
• People who blame others for their failures never overcome them.
• They simply move from problem to problem and they also find people to blame for their problem.
Don't be like them. To reach your potential, you must continually improve yourself, and you can't do that if you don't take responsibility for your actions and learn from your mistakes.
One of the Signs of a Weak Leader
And Saul said, "They have brought them from the Amalekites; for the people spared the best of the sheep and the oxen, to sacrifice to the Lord your God; and the rest we have utterly destroyed." (1 Samuel 15:15)
The leader is responsible for his people. He cannot pass the blame on the people
Saul was a weak leader and blamed his people for his failure to carry out the command of the Lord. A weak leader will often blame others, circumstances, fate, or chance for their failures/inefficiencies. Scripture says, "They that know their God shall be strong and do great exploits" (Daniel 11:32)
An interesting this is, in spite of Adam shifting the blame on to his wife and Eve passing on the blame to the serpent, God held them accountable for their actions and they had to suffer the consequences of their disobedience.
Then to Adam, He said, "Because you have heeded the voice of your wife, and have eaten from the tree of which I commanded you, saying, 'You shall not eat of it': (Genesis 3:17)
On the day of judgment, there will be no opportunities for blame-shifting.
And so each of us shall give an account of himself [give an answer in reference to judgment] to God.
Then let us no more criticize and blame and pass judgment on one another, but rather decide and endeavor never to put a stumbling block or an obstacle or a hindrance in the way of a brother. (Romans 14:12-13)
Prayer
Father, in the name of Jesus, I confess that I have often blamed people to justify myself. Please help me overcome this stumbling block. Amen.
➤