Daily Manna
Growing in Agape Love
Friday, 27th of September 2019
177
0
1441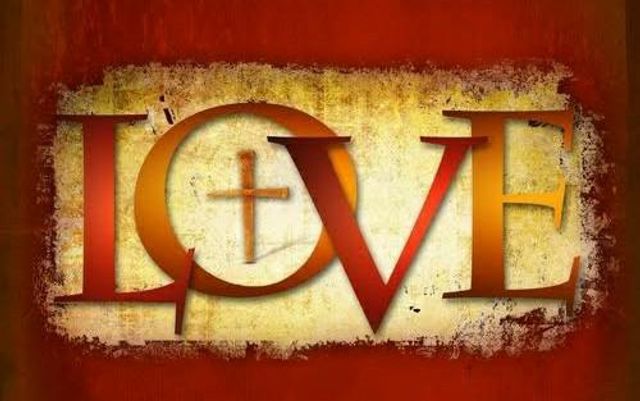 One day, Lord Jesus announced to His disciples that it was time for Him to be crucified on the cross and that all His disciples would forsake Him. Then Peter spoke up and said, "Even if all the rest lose their faith and fall away, I will still be beside you, Jesus!" (Matthew 22:33)
But just days later, Peter could not keep his promise and denied the Lord. Like Peter, many of us have made sincere promises to the Lord Jesus but have not been really able to keep these promises.
Lord, I will pray every day the first thing in the morning
Lord, I promise to serve you in so and so service and yet many are not able to keep their promises. Why?
There are four Greek words for love that are important for Christians to understand. They are Eros, Agape, Phileo and Storge. Three of them appear often in the Bible are Eros, Agape and Phileo. Storge appears only once in Romans 12:10.
Let's look at these words
Eros:-
The Greek word for sexual love or passionate love is Eros, from where we get English words such as "erotic." Etc.
Agape:-
The Greek word that refers to the love of God, one of the kinds of love we are to have for people, is agape. Agape is the very nature of God, for God is love (1 John 4:7-12, 16b). Agape is love because of what it does, not because of how it feels. God so "loved" (agape) that He gave His Son. It did not feel good to God to do that, but it was the most loving thing to do.
Phileo:-
The third word for "love" we need to examine is Phileo, which means "to have a special interest in someone or something, frequently with focus on close association; have affection for, like, consider someone a friend."
The difference between Agape and Phileo becomes very clear in John 21, but unfortunately it is obscured in almost all English translations. After being raised from the dead, Jesus met Peter. Here is the short version of their conversation.
So when they had eaten breakfast, Jesus said to Simon Peter, "Simon, son of Jonah, do you love (agape) Me more than these?"
Peter said to Him, "Yes, Lord; You know that I love (Phileo) You."
Lord Jesus said to him again a second time, "Simon, son of Jonah, do you love (agape) Me?"
Peter said to Him, "Yes, Lord; You know that I (Phileo) love You."
Lord Jesus said to Peter the third time, "Simon, son of Jonah, do you love (Phileo) Me?" Peter was grieved because He said to him the third time, "Do you love Me?" And he said to Him, "Lord, You know all things; You know that I love (Phileo) You." (John 21:15-17)
Peter's commitment was moving and sweet, but it was not based on agape love. A mere 'phileo' love (friendship love) was not enough dying for. So no wonder Peter deserted the Lord. Peter needed agape and so do you and I. Agape love is higher and purer than filial love. The love that you and I have to develop into is the Agape.
How do we grow in this Agape love?
The key is found in Romans 5:5
"….the love of God has been poured out in our hearts by the Holy Spirit who was given to us" (Romans 5:5)
The more we fellowship with the Holy Spirit, the love of God is poured into our hearts. Wounds and scars are healed as the life giving river flows into the deepest recesses of our souls.
Prayer
Heavenly Father, I thank You for Your unconditional love. Pour your agape love into my heart so that I also may love You and others around me wholeheartedly. In Jesus' Name. Amen.
➤