Bible Commentary
Chapter 22
Book / 13 / 2179 chapter - 22
178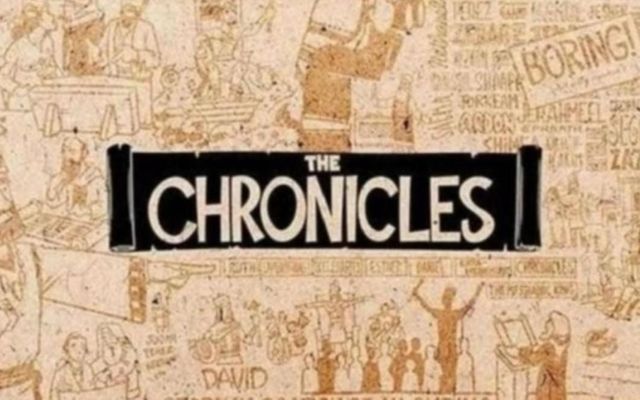 He also walked in the ways of the house of Ahab, for his mother advised him to do wickedly. (2 Chronicles 22:3)

Ahaziah's mother was the evil Athaliah. She was the daughter of Ahab and Jezebel, who ruled the northern kingdom of Israel. Athaliah was married off to Jehoram, who was the king of Judah. She exerted her influence on her son, and as a result, he became more of a son of Ahab and Jezebel than he was a son of David and the godly descendants he left behind.
Your advisors or influencers have the ability to make you or break you. Check out any advisor or influencer before he or she speaks into your life. Make sure they are: 
(1). People of integrity
(2). People of faith
(3). People who share your vision
If you look for these three crucial qualities in those who advise you, there's every chance you will succeed in what you've been called to do. Who is advising you?
7 His going to Joram was God's occasion for Ahaziah's downfall; for when he arrived, he went out with Jehoram against Jehu, the son of Nimshi, whom the Lord had anointed to cut off the house of Ahab. 8 And it happened when Jehu was executing judgment on the house of Ahab and found the princes of Judah and the sons of Ahaziah's brothers who served Ahaziah that he killed them. (2 Chronicles 22:7-8)
Because Ahaziah did not cut off his ties with Jehoram, he opened the door for himself to be subjected to the same punishment that God had previously threatened to bring upon the house of Ahab and for which he had selected Hazael and Jehu to be the executors.
But Jehoshabeath, the daughter of the king, took Joash, the son of Ahaziah and stole him away from among the king's sons who were being murdered and put him and his nurse in a bedroom. (2 Chronicles 22:11)

This modest woman, who was referred to as Jehosheba in 2 Kings 11:2, played a significant role in God's plan for the history of the centuries. She maintained the royal line of David, which was to be the line through which the Messiah would be born, via her bravery and her resourcefulness. There will be the beginnings of the work of wicked people like Athaliah, but God is always able to provide a Jehoshabeath.
And he was hidden with them in the house of God for six years while Athaliah reigned over the land. (2 Chronicles 22:12)
God will often hide his people and prepare them in secret until the time they are revealed to the world at large. Prophet Moses was hidden for three months. Joash was hidden in the house of God for six years, and he became king in the seventh year. Hiding is symbolic of intercession. 
Previous
➤