Bible Commentary
Chapter 1
Book / 27 / 170 chapter - 1
2037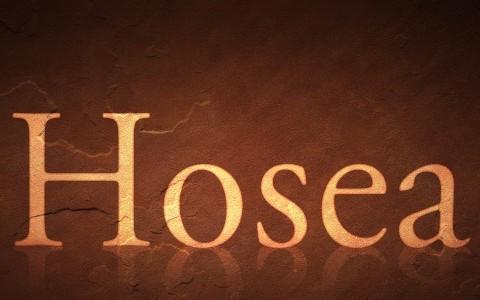 And the Lord said, "Name the child Jezreel, for I am about to punish King Jehu's dynasty to avenge the murders he committed at Jezreel. In fact, I will bring an end to Israel's independence. 5 I will break its military power in the Jezreel Valley." (Hosea 1:4-5 NLT)
The child was named "Jezreel"
The child served as a reminder that God had already judged Jehu's dynasty
First, Jezreel means "Scattered," and Israel would soon be scattered in exile by an conquering Assyrian army.  Second, Jezreel refers to the Valley of Jezreel, where Jehu - the founder of the dynasty that put Jeroboam II on the throne - massacred all the descendants of Ahab, thus establishing his throne (2 Kings 10:11).  God directed Hosea to name his son Jezreel to confirm His promise to avenge the bloodshed of Jezreel by judging the house of Jehu.
I will break the bow of Israel in the Valley of Jezreel." (Hosea 1:5 NKJV)
The bow was a symbol of power in a day when it was the principal instrument of warfare.  Thus a broken bow symbolized the loss of power.
Call her name Lo-Ruhamah,
For I will no longer have mercy on the house of Israel,
But I will utterly take them away. (Hosea 1:6)
Lo-Ruhamah means "No Mercy"
Every message that Hosea delivered to the people of Israel, God made Hosea live the message before he delivered it. The same is the case today also, the preacher has to live the message before he or she can deliver it.
Next
➤