Bible Commentary
Chapter 1
Book / 36 / 212 chapter - 1
1898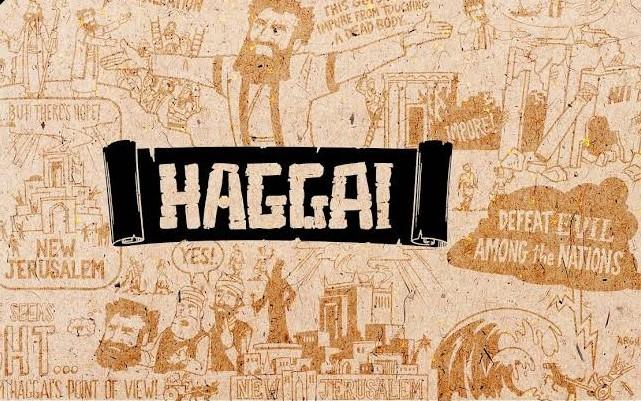 "Thus speaks the Lord of hosts, saying: 'This people says, "The time has not come, the time that the Lord's house should be built." (Haggai 1:2)
The people were saying, "the time to build the Lord's house has not come." This simply was an excuse for not rebuilding the temple.
Notice, God calls them 'This people' and not 'My people'
God spoke in this manner because He saw their lame excuses and mixed priorities and noticed that they were not living like His people.
I believe when you lead a sloppy life; getting up any time you want to, sleeping at any time, wasting your time playing games and watching TV shows endlessly; God refers to such people at 'this people' and not 'My people'
Then the word of the Lord came by Haggai the prophet, saying, "Is it time for you yourselves to dwell in your paneled houses, and this temple to lie in ruins?" (Haggai 1:3-4)
Their sin was not that they were building their own houses. Their sin was of mixed priorities. They gave first place to building their own house as opposed to building the house of the LORD.
Seek first the Kingdom of God and His righteousness and all these things shall be added unto you. (Matthew 6:33)
Solomon built the house of the Lord first before he could build his own house.
God's word will always expose your excuses.
The prophet Haggai was like an alarm clock - unwelcome but necessary.
True Biblical prosperity is always connected with the Temple. Apostle Paul caught the revelation of the temple of the Holy Spirit. Just as your soul prosper 3 John 2.
Have you had dreams where you saw yourself walking barefooted or wearing tattered clothing or shoes? Then such dreams are indicating you are under spiritual attack by the spirit of poverty. What about dreams where you saw yourself or others begging, then such a dream is indicating that the spirit of poverty is preventing the person from getting out of poverty and keeping them in an unemployed state.
Dreaming of a bag of holes
It means that a spirit of poverty and lack is working against you.
seeing rats running about in your house
missing your properties
your bag or purse containing money is stolen
The consequences of misplaced priorities(Haggai 1:6)
1.You have sown much, and bring in little - financial difficulties because the blessing of the Lord was not on their finances.
2.You eat, but do not have enough; you drink, but you are not filled with drink, You clothe yourselves, but no one is warm - no satisfaction in the things that we have.
3.And he who earns wages, earns wages to put into a bag with holes - a cycle of poverty
Many times, we presume on the mercy of God. This is why, sometimes, God allows a crisis (notice I did not say, God sent the crisis) to come our way so that He can get our attention. 
For I called for a drought on the land and the mountains, on the grain and the new wine and the oil, on whatever the ground brings forth, on men and livestock, and on all the labour of your hands." (Haggai 1:11)
Notice the drought was on the labour of their hands also.
Next
➤