Bible Commentary
Chapter 5
Book / 41 / 623 chapter - 5
1122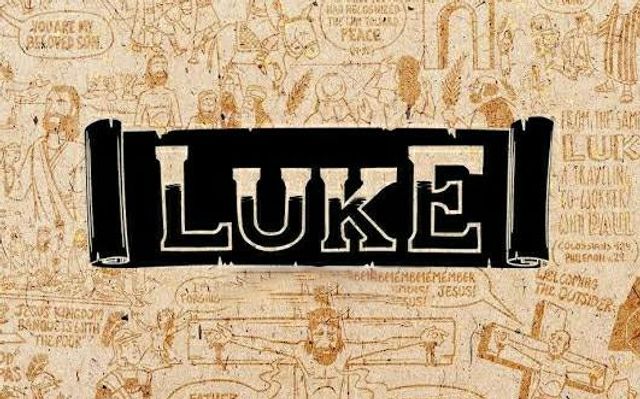 Then He got into one of the boats, which was Simon's, and asked him to put out a little from the land. And He sat down and taught the multitudes from the boat. [4] When He had stopped speaking, He said to Simon, "Launch out into the deep and let down your nets for a catch." (Luke 5:3-4)
If you are a teacher of the Word it does not mean you should neglect to pray for the sick and deliverance. Miracles should follow the teaching ministry.
When Simon Peter saw it, he fell down at Jesus' knees, saying, "Depart from me, for I am a sinful man, O Lord!" (Luke 5:8)
The goodness of God leads us to Repentance (Romans 2:4)
And when they had done this, they caught a great number of fish, and their net was breaking. 7 So they signaled to their partners in the other boat to come and help them. And they came and filled both the boats so that they began to sink.
and so also were James and John, the sons of Zebedee, who were partners with Simon. And Jesus said to Simon, "Do not be afraid. From now on you will catch men." (Luke 5:6, 10
)
A partnership involves being together. You cannot have true partnership if you are not together. 
A partnership is more than just being together, it involves unity. You can tie two mad dogs together and you will have a union but you will also have a real mess on your hands. Unity is where you are not only together, but you also are in agreement with one another.
David wrote in Psalm 133:1
Behold, how good and how pleasant it is
For brethren to dwell together in unity!
Importance of strategic partnerships
1. Together we can accomplish much more than any one of us could do alone.
Leviticus 26:8
2. Together we find strength and encouragement when we are down.
Ecclesiastes 4:9-12

We need partners in the Ministry
1.Partners in Prayer – Matthew 18:19
2.Partners in Burden – Galatians 6:1-4
A burden can be anything that is difficult for us to bear, that which weighs us down. We need to share our burdens with others and we need to share other's burdens too.
And it happened when He was in a certain city, that behold, a man who was full of leprosy saw Jesus; and he fell on his face and implored Him, saying, "Lord, if You are willing, You can make me clean." (Luke 5:12)
The majority of people have no doubt that God has power. Their only doubt is whether God is willing. The Leper did not doubt the ability of Jesus to heal. He said, "if you are willing". In other words he said, "I know you are able but I am sure if you are willing to use your power on my behalf"
And He charged him to tell no one, "But go and show yourself to the priest, and make an offering for your cleansing, as a testimony to them, just as Moses commanded." (Luke 5:14)
In other words, Jesus was saying, "Go show yourself to the doctor"
So He Himself often withdrew into the wilderness and prayed. (Luke 5:16)
Time alone with God will cure you of your loneliness 
But that you may know that the Son of Man has power on earth to forgive sins"-He said to the man who was paralyzed, "I say to you, arise, take up your bed, and go to your house." (Luke 5:24)
Forgiveness of sins and healing is connected
Bless the Lord, O my soul,
And forget not all His benefits:
Who forgives all your iniquities,
Who heals all your diseases (Psalm 103:2-3)
Jesus answered and said to them, "Those who are well have no need of a physician, but those who are sick. (Luke 5:31)
Can a Christian go to a doctor? This verse clearly tells us so.
And He said to them, "Can you make the friends of the bridegroom fast while the bridegroom is with them? (Luke 5:34)
The Bridegroom is none other than Lord Jesus Christ and we are the friends of the bridegroom.
The Pharisees fasted twice a week, on Mondays and Thursdays (Luke 18:12), as well as on the Day of Atonement (Lev. 16:29). They also fasted as an act of penitence (Is. 58:1–9) and to recall four times a year the destruction of Jerusalem (Zech. 7:3, 5; 8:19)
And no one, having drunk old wine, immediately desires new; for he says, 'The old is better.'" (Luke 5:39)
There are some things that our fathers and forefathers did and that was the old wine. Jesus came along and brought us the new wine but having tasted the old wine we do not desire the new. Jesus highlighted this resistance to the new/change.
Jesus pointed out that someone who likes old wine will not even try new wine since such a person is satisfied with the old. This analogy explained why some people in Israel had trouble turning to Jesus.
➤