Bible Commentary
Chapter 1
Book / 42 / 705 chapter - 1
1100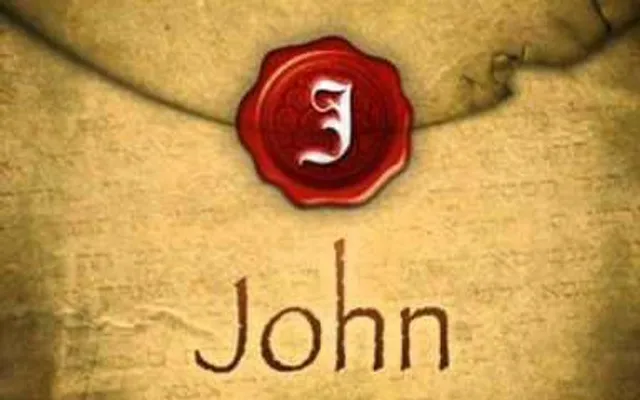 In the beginning was the Word, and the Word was with God, and the Word was God (John 1:1)
This verse speaks of the Father and the Son (the Son is known here as the Word) are equally God, yet distinct in their Person. The Father is not the Son, and the Son is not the Father. Yet they are equally God
He was in the beginning with God (John 1:2) 
This again makes the point that the Father is distinct from the Son, and the Son distinct from the Father. They are equally God, yet they are separate Persons.
All things were made through Him, and without Him nothing was made that was made (John 1:3)
The Word created all things that were created. Therefore He Himself is an uncreated Being.
Apostle Paul wrote in Colossians 1:16.
For by Him all things were created that are in heaven and that are on earth, visible and invisible, whether thrones or dominions or principalities or powers. All things were created through Him and for Him.
And the light shines in the darkness, and the darkness did not comprehend it. (does not overcome it) (John 1:5)
No matter how great the darkness
No matter how small the light
The light cannot lose against darkness
Darkness will never overcome the light
There was a man sent from God, whose name was John. (John 1:6)
1.John was a man
2.He was sent from God
He came to His own, and His own did not receive Him. (John 1:11)
They reject Him on His birthday. Instead of Christmas they purposely write 'Xmas'. Instead of saying, Happy Christmas, they say 'Happy Holidays'. They intentionally reject Him. They reject Him in the schools where it is now prohibited to even pray.
But as many as received Him, to them He gave the right to become children of God, to those who believe in His name (John 1:12)
Notice, scripture says, "to all who received Him, who believe in His name, He gave authority to become children of God."
This clearly means that those who reject Him are not the children of God. Yes! God created everybody. Jesus clearly makes this distinction in John 8:42
Jesus said to them, "If God were your Father, you would love Me, for I proceeded forth and came from God; nor have I come of Myself, but He sent Me.
God is not everybody's Father. And the test of who your Father is, is whether you love His Son.
And the Word became flesh and dwelt among us, and we beheld His glory, the glory as of the only begotten of the Father, full of grace and truth. (John 1:14)
Jesus was not a spirit on earth nor was His body a mere illusion. He was incarnated in the flesh as a man and was subject to all the frailties of human nature.
How was the "Word made flesh"? 
By the miracle of the Virgin Birth (Isaiah 7:14; Matthew 1:18–25)
For the law was given through Moses, but grace and truth came through Jesus Christ. (John 1:17)
Genuine grace is always accompanied by 'truth (John 1:14)
He said: "I am 'The voice of one crying in the wilderness:
"Make straight the way of the Lord," ' (John 1:23)
Notice, John said, he was a voice; he was not an echo
Sadly, many today are merely echoes instead of being a voice
He said to them, "Come and see." They came and saw where He was staying and remained with Him that day (now it was about the tenth hour). (John 1:39)
Tenth hour - about 4 o'clock in the afternoon 
And he brought him to Jesus. (John 1:42)
Whom have you brought to Jesus lately? 
And Nathanael said to him, "Can anything good come out of Nazareth?" (John 1:46)
Why did Nathanael speak in this manner?
The Old Testament never mentioned Nazareth. It was so obscure, which is why each of the Gospel writers had to explain what Nazareth was — a town in Galilee — when they first mentioned it (Matthew 2:23; Mark 1:9; Luke 1:26).
The answer to Nathanael's question is a resounding 'yes'. And not only good but the best. This is because our God loves to produce His best in the places we least expect.
Jesus prophetically spoke about the condition of Nathanael's heart and also told him about his location before Philip called him to see Jesus. These words of knowledge shook Nathanael to the core and caused him to follow Jesus for the rest of his life.
Next
➤