Bible Commentary
Chapter 2
Book / 43 / 131 chapter - 2
2628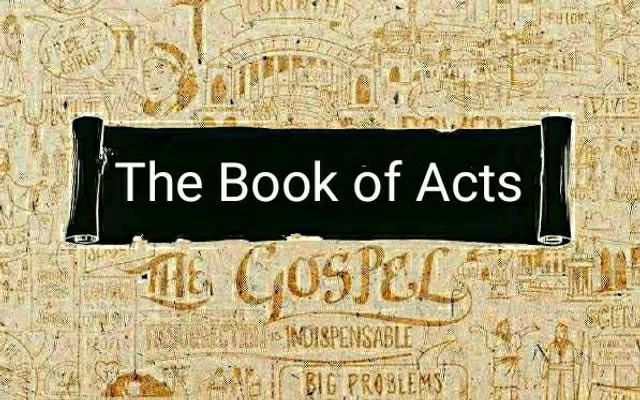 "And when the day of Pentecost was fully come, they were all with one accord in one place. And suddenly there came a sound from heaven as of a rushing mighty wind, and it filled all the house where they were sitting. And there appeared unto them cloven tongues like as of fire, and it sat upon each of them. And they were all filled with the Holy Ghost, and began to speak with other tongues, as the Spirit gave them utterance" (Acts 2:1-4).
The Day of Pentecost:
This was a Jewish feast held 50 days after Passover. It celebrated the first fruits of the wheat harvest.
In the Jewish rituals of that time, the first sheaf reaped from the barley harvest was presented to God at Passover. But at Pentecost, the firstfruits of the wheat harvest were presented to God; therefore, Pentecost is called the day of the first fruits(Numbers 28:26).
Jewish tradition also taught that Pentecost marked the day when the Law was given to Israel. On the Old Testament Day of Pentecost Israel received the Law; on the New Testament Day of Pentecost the Church received the Spirit of Grace in fullness.
5 And there were dwelling in Jerusalem Jews, devout men, from every nation under heaven. 6 And when this sound occurred, the multitude came together, and were confused, because everyone heard them speak in his own language. 7 Then they were all amazed and marveled, saying to one another, "Look, are not all these who speak Galileans? 8 And how is it that we hear, each in our own language in which we were born?9 Parthians and Medes and Elamites, those dwelling in Mesopotamia, Judea and Cappadocia, Pontus and Asia, 10 Phrygia and Pamphylia, Egypt and the parts of Libya adjoining Cyrene, visitors from Rome, both Jews and proselytes, 11 Cretans and Arabs—we hear them speaking in our own tongues the wonderful works of God." (Acts 2:5-11)

When the sound occurred
1.     the multitude came together
2.     were confused - This is why a great move of God has to be sustained by proper bible based teaching.
3.     everyone heard
4.     All amazed and marvelled
5.     Others mocking - there will always be mockers in every age
These five things will always happen whenever there is a genuine work of God that is done.
how they told you that there would be mockers in the last time who would walk according to their own ungodly lusts. (Jude 1:18)
A proselyte is a person who has converted from one religion to another
we hear them speaking in our own tongues the wonderful works of God
A real indication that God's hand is upon you is that you will be speaking the wonderful works of God that will be accomplished through you in the future.
But Peter, standing up with the eleven, raised his voice and said to them, "Men of Judea and all who dwell in Jerusalem, let this be known to you, and heed my words. For these are not drunk, as you suppose, since it is only the third hour of the day. (Acts 2:14-15)
The Third hour
The third hour of the day was around 9:00 am in the morning
17 And it shall come to pass in the last days, says God,
That I will pour out of My Spirit on all flesh;
Your sons and your daughters shall prophesy,
Your young men shall see visions,
Your old men shall dream dreams.
18 And on My menservants and on My maidservants
I will pour out My Spirit in those days;
And they shall prophesy. (Acts 2:17-18)
Also, when you will be under the true influence of the Holy Spirit, you will dream dreams, you will have a vision, you will see it, you will speak it. You will speak powerful words concerning your future.
37 Now when they heard this, they were cut to the heart, and said to Peter and the rest of the apostles, "Men and brethren, what shall we do?"  38 Then Peter said to them, "Repent, and let every one of you be baptized in the name of Jesus Christ for the remission of sins; and you shall receive the gift of the Holy Spirit." (Acts 2:37-38)
These verses record the reaction of the Jewish multitude to Peter's sermon on the day of Pentecost and the instructions Peter gave them.
"What shall we do?"
Peter gives two commands:
1.     repent
2.     then be baptized.
Repentance is always the first response God requires from any person who desires to be saved. Repentance, therefore, must precede baptism. Thereafter, baptism is the outward seal or affirmation of the inward change produced by repentance.
41 Then those who gladly received his word were baptized; and that day about three thousand souls were added to them. 42 And they continued steadfastly in the apostles' doctrine and fellowship, in the breaking of bread, and in prayers. (Acts 2:41-42)
About three thousand souls were added to them:
This day of Pentecost saw an amazing harvest of souls. The church went from about 120 people to 3,120 people in one day. Yes! I believe when the Holy Spirit takes centre stage in any church or ministry, multitudes will be added.
Scripture also says that those who truly received the word were baptized and they were added to the Church. [If you want to know more on Water Baptism, read my book: Water Baptism - Why you need it]
We find that after those that believed were baptized, they (the early church) devoted themselves to four things:
1.     Doctrine
2.     Fellowship
3.     Prayers and
4.     Breaking bread
If you are serious about your spiritual growth then you must not neglect these four things that I have mentioned above.
This also shows us the importance of breaking bread. Notice, it is considered on the same level as prayer and doctrine. The Bible tells us that the early church broke bread regularly.
I still remember, in my early days of walking with the Lord, a wonderful man of God called Pastor Paul Quadros taught me the importance of breaking bread. He would come home, pray with me and wife and then we would break bread together. I believe this was one of the important keys to my spiritual growth.
➤