Bible Commentary
Chapter 1
Book / 50 / 1203 chapter - 1
651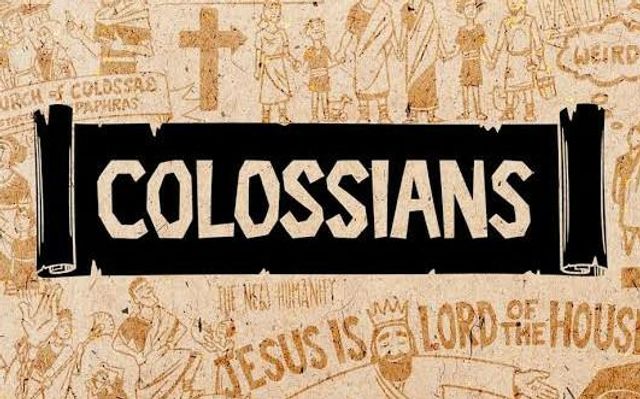 Paul, an apostle of Jesus Christ by the will of God, and Timothy our brother (Colossians 1:1)
In nine of Paul's thirteen epistles, he designated himself as an "apostle." Paul did not choose to be an apostle or confer this honor upon himself. He received his commission to be an apostle from the risen Lord and Saviour - Jesus Christ. (Acts 9:3-6)
Grace to you and peace from God our Father and the Lord Jesus Christ.
Notice, the source of all grace and peace is God our Father and the Lord Jesus Christ. 
since we heard of your faith in Christ Jesus and of your love for all the saints (Colossians 1:4)
How did Paul hear of the Colossians' faith and their love for all the saints? Colossians 1:7 tells us that it was Epaphras who gave Paul this report.
which has come to you, as it has also in all the world, and is bringing forth fruit, as it is also among you since the day you heard and knew the grace of God in truth (Colossians 1:6)
The true gospel when preached and received will always bring fruit. Fruit that is seen in changed lives. (Romans 1:13)
who also declared to us your love in the Spirit. (Colossians 1:8)
The Colossians had never met Paul and yet they loved him. This love was "in the Spirit." What do I mean by that? The Lord knew Paul and loved him, and the Holy Spirit within the Colossians was releasing that love toward Paul. 
For example: There are many of us who dearly love many men and women of God and the interesting thing is we have never met them personally. 
For this reason we also, since the day we heard it, do not cease to pray for you, and to ask that you may be filled with the knowledge of His will in all wisdom and spiritual understanding (Colossians 1:9)
The Greek word for "wisdom," "SOPHIA". Wisdom is more than just knowledge; it is the ability to use knowledge correctly.
The Greek word "SUNESIS" was translated "understanding"
To utilize our facilities fully, wisdom and understanding have to work together.
that you may walk worthy of the Lord, fully pleasing Him, being fruitful in every good work and increasing in the knowledge of God (Colossians 1:10)
"Walk," in the Scriptures, is many times used figuratively to indicate a pattern of conduct, or lifestyle
He has delivered us from the power of darkness and [c]conveyed us into the kingdom of the Son of His love (Colossians 1:13)
in whom we have redemption through His blood, the forgiveness of sins. (Colossians 1:14)
Since we have already been delivered "from the power of darkness," satan does not have any real power over us. His only weapons are lies, deception and intimidation.
God made us us for Himself, but we offered ourselves into bondage to the devil. The Lord brought us back through the precious blood of Jesus Christ. The Lord illustrated this in the Old Testament through the prophet Hosea (Hosea 1:2-3 and 3:2).
It is through Christ's blood that redemption has been provided. No amount of human effort, or mankind's own righteousness could bring the divine favor that we needed. Therefore, Christ's blood was a gift of divine provision in payment for our sin.
He is the image of the invisible God, the firstborn over all creation (Colossians 1:15)
He is the image of the invisible God
It was not in the physical realm that Jesus was the image of God. Jesus' physical body was plain. Prophet Isaiah clearly mentioned that there was no beauty in Jesus that we should desire Him (Isaiah 53:2). 
Apostle Paul said in Philippians 2:7 that Jesus' physical body was "made in the likeness of men." Lord Jesus totally represented the Father in actions, nature, and character. Jesus said, "He who has seen Me has seen the Father" (John 14:9). Jesus gave us an exact image (Hebrew 1:3) of the Father's heart.
The firstborn over all creation
There are some people that allege that firstborn means that Jesus was the first creation of God. Does this mean that Jesus Christ was a created being?
In the passage in Colossians the idea of Jesus as firstborn means that He is preeminent over creation not that He is a created being. This can be seen from the verses that follow.
For by him all things were created: things in heaven and on earth, visible and invisible, whether thrones or powers or rulers or authorities; all things were created by him and for him. He is before all things, and in him all things hold together (Colossians 1:16, 17).
Jesus is clearly called the Creator of all things and then logically speaking He could not have been the first thing created.
Jesus is also called the firstborn from the dead.
Lazarus and many others were raised from the dead but they died again. Jesus was the first person in time to come back from the dead never to die again.
I was dead, and behold, I am alive forevermore, and I have the keys of death and of Hades (Revelation 1:18).
Next
➤