Daily Manna
Moving from Grief to Grace
Tuesday, 6th of June 2023
357
105
3568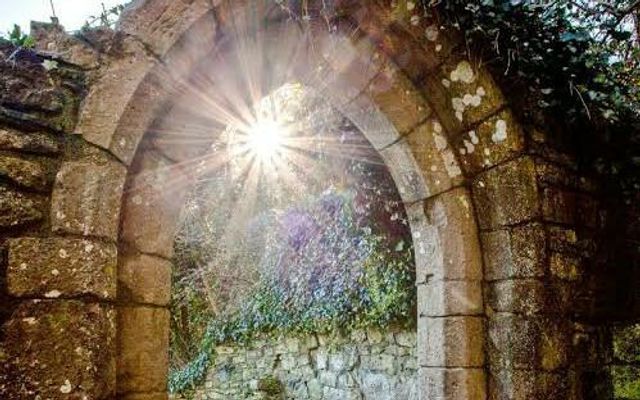 When my mother passed away, I did not even get to say goodbye to her and that made the grief more unbearable for me. My world, in which the prayers of my mom had played a huge part was momentarily shaken. It was only through His grace that I made it.
As I was meditating on the word, the Holy Spirit impressed upon me that there were so many others like me trying to overcome the grief of losing someone very dear.
Many times grief also starts at the news from a doctor of a terminal illness as we see the person's health gradually fading. We say goodbye, even unconsciously, in those moments and then the next time we see them again, we say goodbye once more. It's really painful!
Lord Jesus said, "Blessed are they that mourn: for they shall be comforted. Matthew 5:4 (KJV)
The Bible makes several references to those who are mourning. In Jeremiah 31:13, the Lord says through the prophet, "Then will the maidens rejoice in the dance, and the young men and old together. For I will turn their mourning into joy and will comfort them and make them rejoice after their sorrow."
From this verse we see that it is God's will to comfort those who mourn; therefore, we can determine that comfort should come after mourning. If comfort never comes, then something is wrong.
"He is despised and rejected of men; a man of sorrows, and acquainted with grief: and we hid as it were our faces from him; he was despised, and we esteemed him not. Isaiah 53:3
I was recently struck by Isaiah 53:3, which talks about Jesus being "acquainted with grief". If there is anyone who can understand you during your time of grief, it has to be Lord Jesus. This is because; He experienced it all for us.
When we are going through a season of grief, we must be careful of one more thing. We must not neglect our spiritual habits. In moments of grief, prayer can seem pointless. One may even feel too weak and emotionally distracted to read the Bible.
But understand that God has called you to prayer, word, and worship because these things mature and strengthen you on the inside. They reconnect you to your identity as a child of God and help you remember that a time is coming when you too will spend time in the bosom of eternity.
Prayer
1. We are fasting (Tue/Thu/Sat) of 2023. This fasting has five main goals.
2. Each prayer point must be prayed at least for 2 minutes and more
3. Also, use these prayer points on the days you are not fasting
Personal Spiritual Growth
Father, In Jesus' name, I thank You for Your promise which says that You will wipe away every tear from our eyes. And that there will be no more death' or mourning or crying or pain.
In the name of Jesus, I decree that I, my family members and church are not tossed to and fro and carried about with every wind of doctrine or trickery of men.
In the name of Jesus, I decree that I, my family members and church are protected against the cunning craftiness of deceitful plotting and we clearly see through carefully concealed untruths and reject them totally.
My God shall supply all my needs and the needs of my family members according to His riches in glory through Christ Jesus.
Father, anoint Pastor Michael and his team members with a fresh anointing of Your Spirit resulting in signs and wonders and mighty-deeds among Your people. Cause people to be added to Your kingdom through this. In Jesus' name.
Father, in the name of Jesus, I pray that the hearts of the people in every city and state of India would turn towards You. They would repent of their sins and confess Jesus as their Lord and Saviour.
Most Read
●
21 Days Fast: Day #21
●
How to Become a Witness of His Resurrection? - I
●
Do This in Today's Times
●
The New Covenant Walking Temple
●
21 Days Fast: Day #1
●
Preparing for 2019
●
Into Deep Waters
➤