Daily Manna
The Purpose of Your Deliverance and Healing
Tuesday, 19th of October 2021
229
135
2001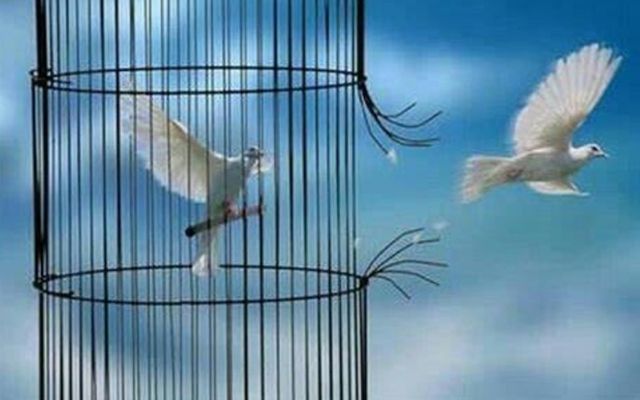 For thus says the Lord,
Who created the heavens,
Who is God,
Who formed the earth and made it,
Who has established it,
Who did not create it in vain,
Who formed it to be inhabited:
"I am the Lord, and there is no other. (Isaiah 45:18)
God did not create the earth in vain. God is a God of purpose. Whatever God does, He does it for a purpose. He does nothing without a purpose.
The fact that you are reading this could be because you are seeking deliverance for yourself or your loved one. Perhaps some of you are seeking healing – physical or emotional. But, let me tell you, even healing and deliverance has a purpose.
It's very important that you understand the purpose of divine healing and deliverance. When you understand the purpose, why God heals and delivers, you will learn to value it and also learn to maintain it.
The purpose that God delivered us out of something is so that we could get into something. Divine deliverance is not to get out of something to remain where you are but to get into something. Unfortunately, so many people come out of something but stay where they are; they don't get into something and lose their deliverance.
Israel was in bondage to Egypt for 430 years. (Exodus 12:40, Galatians 3:15) God brought them out in one night. He did not only bring them out. He brought them into the Promised Land. They got out so that they could get in.
A guy walked up to me one day and said, "Pastor, "I am delivered from alcohol". "That's very good" I replied. He continued, "Now I only chew imported flavoured tobacco" Some people get out of one addiction and get into another addiction. That's not what I am talking about here.
[The Father] has delivered and drawn us to Himself out of the control and the dominion of darkness and has transferred us into the kingdom of the Son of His love, (Colossians 1:13 Amplified)
Scripture clearly tells us that God has delivered us (brought us out) from the kingdom of darkness and brought us into the kingdom of His Son – Lord Jesus Christ.
The primary purpose of your deliverance and healing is so that you can enter into your God-given assignment.
Confession
I am a new creation in Christ Jesus. (2 Corinthians 5:17)
I am a partaker of His divine nature. (2 Peter 1:4) I am delivered from the powers of darkness in the name of Jesus. (Colossians 1:13)
(Keep saying the above confessions throughout the day)
Most Read
●
The Rapture and Rosh Hashanah
●
Following the Right Pursuit
●
How to Influence Others Positively
●
Praise God in the Early Stages
●
Blessings We Experience By Serving Others  
●
Day 07: 21 Days Fasting & Prayer
●
Emotional Roller Coaster Victim
➤