Daily Manna
What is Jesus Doing in Heaven Now?
Monday, 25th of October 2021
226
125
1773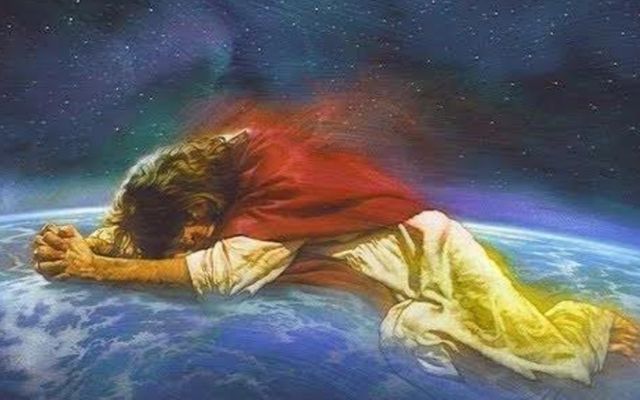 Do you know right now Lord Jesus Christ is in Heaven, interceding for you and me?
Hebrews 7:25 tells us, "He is able, once and forever, to save those who come to God through Him. He lives forever to intercede with God on their behalf" (NLT).
And Romans 8:34 tells us, "It is Christ who died, and furthermore is also risen, who is even at the right hand of God, who also makes intercession for us" (NKJV).
After the resurrection of Jesus Christ from the dead, the ministry of Jesus is intercession. If the ministry of intercession is the ministry of Jesus, it should also be our ministry as well. The ministry of intercession is the end-time ministry.
The fact that Jesus is interceding before the Throne clearly points out that Jesus is alive and has received authority from the Father to be our Perfect High Priest.
In the Old Testament, high priests were ordained to act on behalf of the people.
1. They had to bring sacrifices for sin on behalf of the Israelites and pray for them too (Hebrews 5:1).
2. But it had to be done over and over again.
3. Priests died, so new priests had to be appointed (Hebrews 7:23).
1. Jesus only needed to bring the sacrifice one time. He was then raised from the dead. This shows us the eternal value of His sacrificial death.
2. Because He is alive forevermore, He is able to intercede for us without end. He continues forever (Hebrews 7:24).
Jesus' ministry of intercession counters satan's activity, who is forever accusing us before God (Revelation 12:10).
Maybe something is bothering you, and you are not at peace. Know that right now, Jesus is interceding for you and your loved ones. This very fact should bring peace into your soul.
Prayer
Lord Jesus, I thank You for representing me before the Father. You are always interceding for me. Teach me also to share this comfort with others. Teach me to intercede. Amen.
Most Read
●
The Human Heart
●
No Excess Baggage
●
Financial Breakthrough
●
Ask for Old Paths
●
No More Stagnation
●
21 Days Fast: Day 19
●
Who's Your Mentor - I
➤