Daily Manna
Prayerlessness Hinders Angelic Activity
Tuesday, 26th of October 2021
202
114
1878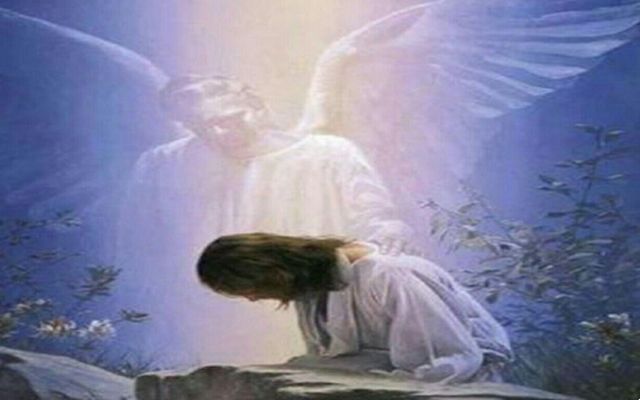 One of the greatest tragedies of prayerlessness is the unemployment of angels. What do I mean by that? Allow me to explain.
When the mighty Syrian army surrounded Prophet Elisha and his servant to capture them, the prophet spoke out of divine revelation, "Do not fear, for those who are with us are more than those who are with them." (2 Kings 6:16)
When Prophet Elisha prayed for his servants' spiritual eyes to be opened, the servant saw that the mountain was full of angelic horses and chariots of fire all around them. (2 Kings 6:17)
Angels are attracted to the place of prayer or a person of prayer. Angels were set in motion because Elisha, the man of God, prayed. It does not require much imagination to know what would have happened if Elisha, the man of God, had not prayed. Quite obviously, the Syrian army would have captured them and perhaps tortured them like Samson.
In Acts 27, we see Apostle Paul, out in the middle of an ocean, caught in a ferocious storm that threatened to wreck the entire ship. He prayed, and in response to his prayers, the Lord sent an angel to stand by Him.
He spoke about this encounter to the sailors in Acts 27: 23.
For there stood by me this night an angel of God to whom I belong and whom I serve.
This angel of the Lord brought Paul and the sailors out of the storm. Their lives were spared miraculously. Likewise, when you pray, God will release His angels and bring you out of every storm.
In Acts 12, we see King Herod began to persecute the church. He murdered James, the brother of John. Now when Herod saw how much it raised his popularity ratings with the Jews, he arrested Peter also with a plan to execute him as well. Sixteen soldiers were assigned to guard Peter until he could be brought to a public trial. Seeing this, the church went into a season of intense intercession, asking God to free Peter.
The effect of this prayer was that it set Heaven in action. "Suddenly, there was a bright light in Peter's jail cell, and an angel of the Lord stood before Peter. The angel struck him on the side to awaken him and said, "Quick! Get up!" And the chains fell off his wrists. (Acts 12:7 NLT)
The intense intercessory prayers of the church caused the angel of God to move into action on Peter's behalf. He was miraculously set free.
Just imagine what would have happened had the church not prayed? Peter would have surely been put to death. Angel activity is the result of fervent prayer. Prayerlessness causes angels to just be mute spectators.
Dear people of God, it is not the time for debates and arguments on social media. Prayer is the need of the hour. A prayerless person will be at the mercy of the devil. A prayerless family will be at the mercy of circumstances. A prayerless church will be a defeated church.
Rise up in prayer.
For He shall give His angels charge over you, to keep you in all your ways.
In their hands, they shall bear you up, lest you dash your foot against a stone. (Psalm 91:11-12)
Prayer
Father, in the name of Jesus, I shut every demonic door that has been opened to hinder my prayer life.
Every distraction hindering me from praying, I bind you in the name of Jesus.
Every barrier and obstacle hindering my praying be uprooted in the name of Jesus.
From this moment forward, I yield and submit my prayer life to the Holy Spirit in the name of Jesus.
Father, in the name of Jesus, release upon my life the "Prayer Anointing."
Spend some time praying in tongues.
Most Read
●
Sanctify Today Wonders Tomorrow
●
Prioritize the Altar to Alter Your Life
●
How to Renew Your Spiritual Strength -1
●
The 7 Spirits of God: Spirit of the Lord
●
Living with Eternity in Mind
●
Spread the Good News
●
Light My Lamp Lord
➤